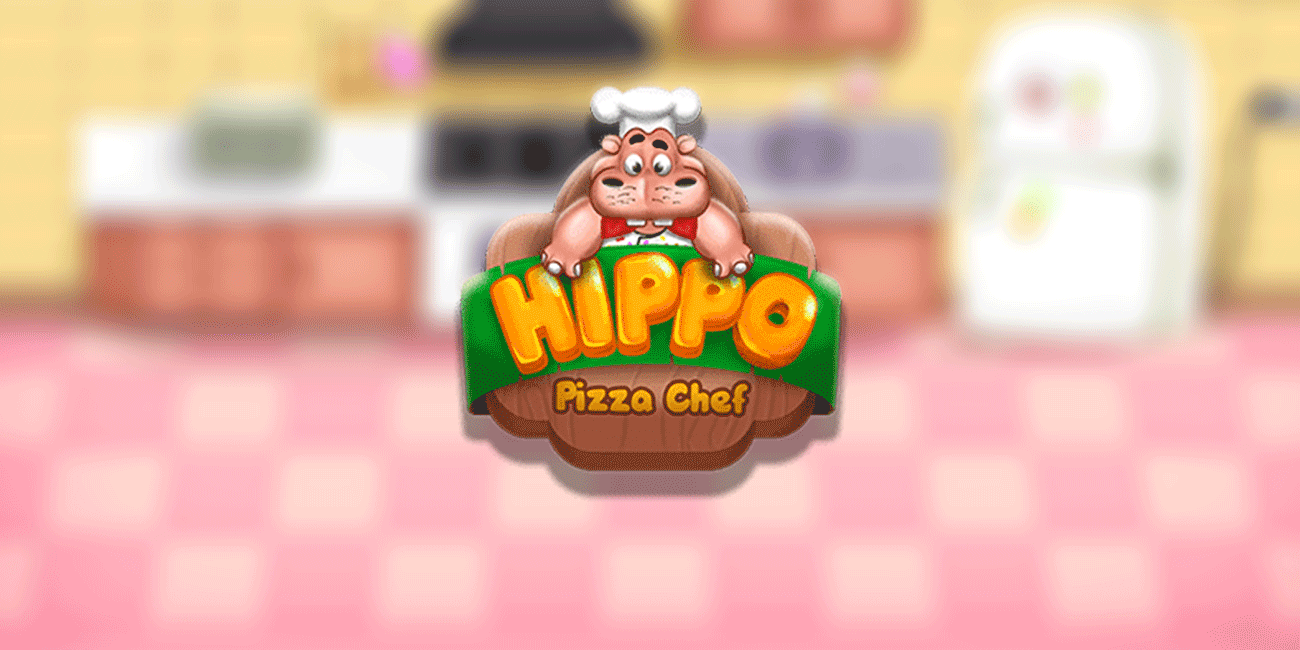 Hippo Pizza Chef: A Famobi Adventure
In the first post of our blog we like tell something about our best and greatest game Hippo Pizza Chef that exclusively designed for a famous German company "Famobi". For two years we were always following their games and activities. They're one of the 10 biggest HTML5 game companies and everybody who's interested in industry knows them. Also they have many interesting popular games and great portals for showing them. We had a worthy experience from working with them on the game "Crossover 21" . They were very slow as far as the game Crossover 21 took us 5 months, but after hiring a few guys everything became good.
Basic Idea
Famobi CEO gave us a list of games and we should choose one of them to develop. So the game idea is an adaptation from a popular famous game "Slices" that is designed by "Good Job Games". You may ask wasn't there a better game in the list?
Develop New Idea
When we started expanding the idea, at first there were a few options to think about them. But after one week of efforts and thoughts we could reach to many options that each one was very fantastic:
Graphics & Character: Slices is a pure puzzle game that attracts at least 15 years olds mostly. The game has very simple graphic effects and colors that are too dark and raw. The best way to break this heavy atmosphere was a funny dumb chef that made the game more funny, even for kids. So we had a easy job to name our game: Hippo Pizza Chef.

Shop: One of the best parts of the game is its shop that you can buy almost everything to customize the game decoration.

Level mode & Diverse features: After minutes of playing Slices game, you might think the game is a little boring. This may be due to the endless mode, we could reduce this problem by changing the game mode to level based and adding some interesting features:
Spatula: This feature pushes pizza slices to one side that was useful more than we thought.

Rotate: Rotates the whole central pizza.

Random: Changes pizza slices position on every dish randomly.

Cutter: Divides the central pizza slice into smaller slices.
Gifts: To increase the charm of the game and also to simplify gameplay for kids, two gifts added to the game that sometimes come instead of pizza slices. After preparing beta version of the game we knew these gifts made the game very easy, so we reduced count of their appearance.

Pepper: That clears a dish of pizza.

Potion: That changes pizza color on a dish.
Graphic Design
We could do that better!
If I want to rank parts of the game design that cooperate in this game, certainly the graphic design of this game is ranked at the end of table. Unfortunately for lack of experience, our graphic designer created a huge graphics for this game that weren't necessary. This problem costed us a lot. As far as I remember, initial size of the game was more than 50MB! Famobi rejected and wanted to reduce the size of the game to under 15MB. At first we had thought this is impossible, but at the end we reduced it to 14MB!
Kids love it
On the other hand the graphic design was very cool and funny for kids. We watched a video on YouTube that a little child was playing our game happily!
Engine
Like many games we made, the Hippo Pizza Chef is made with Construct 2 game engine too. This engine gives us high speed and simplicity. Also due to the lack of heavy physical effects(Yes! It got issues in these parts), Construct 2 is a good engine to build a game.
Presenting to Famobi
If you think this was the easiest part of the project, you're wrong! Famobi is a great and famous company that doesn't like to risk on their standards at all. When we sent the game, they did a full check on it and after one day, sent us a list contained several bugs and changes. They did that very professionally and didn't forget even the most little bugs. As I said before one of our biggest problems was the game size. They couldn't accept a HTML5 game with more than 50MB size.
Money
Anyway, we fixed the bugs and applied the changes and expected to get the money in a few days. But they treated us inappropriately. They didn't reply, disappeared for a few days and after that, their CEO told us "we're on vacation!".
Almost 20 days after "THEIR VACATION" they showed up. I think they wasted our time a lot, maybe more than 40 days. We counted on them as a professional company, but they weren't (at least in the financial part).