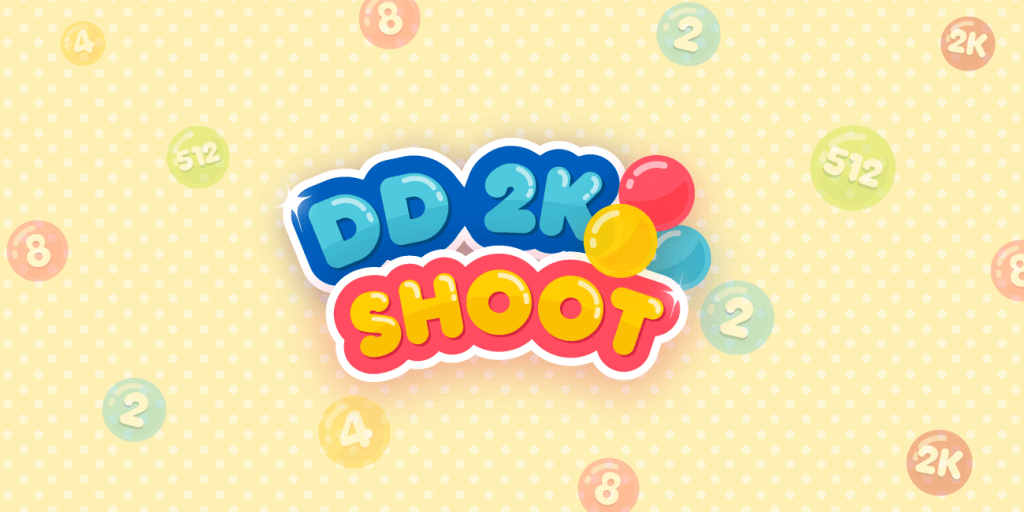 New HTML5 Game: DD 2K Shoot
2 months after the release of the game "Merge Push" HTML5 Game that became very popular with our customers, we're proud to introduce our new game that is coming soon. Now, "DD 2K Shoot HTML5 Game" is in the development phase and will be published on June 16th.
What is "DD 2K Shoot" About?
In DD 2K Shoot HTML5 Game you have a ball to shoot and some balls at the top. You should shoot the ball to the best position to merge with its similar balls. Also you have 3 tools that help you to advance.
Can be said DD 2K Shoot HTML5 Game is in Casual, Match-3 and even Shooter Genre.
Age Rating
Because of very simple rules and cute graphic design, DD 2K Shoot HTML5 Game can be very interesting even for kids with elementary education levels.
Features
We're putting some useful tools to make the game environment interesting. The tools charge when you make an "Insane" merge or when you "level up". 
Every tool place has a capacity and you can't charge the tool more than it. 
You can see the tools names and usage following:
Blade: When fired destroys all balls along its way.

Bomb: When planted destroys all balls in the neighborhood.

Laser: When planted destroys all balls in the row.
Timeline
First step of creating the HTML5 Game was taken on May 13th. When our game design team started the Idea development process.
After completing the game idea, the Graphic Design & Development teams started work simultaneous. Their job will finish on May 27th and June 14th respectively. Along the way, the QA team is focusing on the game quality and finding problems and bugs. 

The Graphic Design team members are doing their best to create a high quality art that deserves your audience.

Hope you'll love our game!