- A GAME WITH POPULAR GAMEPLAY -
Halloween Knife
HTML5 Game
Your audience is waiting for your Halloween Surprise!
Game's Features
---
Graphic Design
Eye-catching Halloween graphic design with high engagement.
Customizable
Your API or other needed things will be added easily.
Support
Long-term professional support.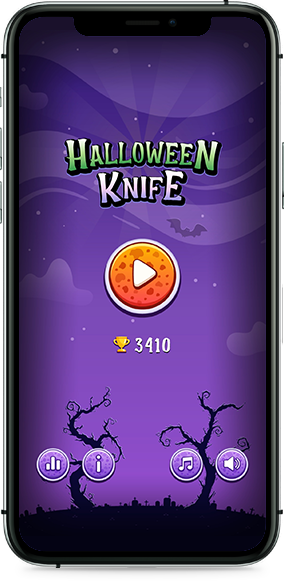 Polished
Cool animations, Awesome SFX and more.
Responsive
Works on all devices with different resolutions.
Tested
The game is well tested and runs smoothly.
Get the Game
Only for

$1499
---
Our Customers
---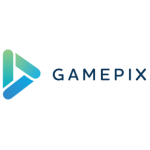 " DoonDookStudio is one of the best HTML5 games developers out there and their price is very competitive "

Ankit M
Business Development Manager At Y8.com
" DoonDookStudio I think is one of the best partners that you could find when looking for game developers, they always help us in achieving the best and they always deliver in time with a huge problem-solving knowledge! "

Niccolo Galeazzo
Product Manager at Playtoo Inc
" DoonDookStudio's team have shown that they have a great proficiency in Construct game engine in a collaboration with AvaGames, and their HTML5 games have met our requirements in terms of performance and quality. Moreover, they have a spirit of constant learning and have embraced our project's new challenges. An important feature of DoonDookStudio is proper support that they have been available until fixing all the bugs of the project. "

Ali Sheigkh Shab
Product Manager at Avagames.ir
" I've been purchasing games from DoonDookStudio for well over two years now, they always create high quality games and are extremely easy to work with "

Dom Bruno
Founder at Lagged.com
" Using a game in a digital campaign can increase the audience conversion rate dramatically; however, there is the challenge of creating and designing it which is a big obstacle. DoonDookStudio is an agile team whom you can ask for this process with a high speed and amazing quality while you can focus on other issues easily "

Mahdi Zahiri
Founder at Landin.ir
What You Will Get
---
Permitted to Publish on 5 Domains or Projects
Full Source Code Files
6 Months Professional Support
HTML5 Files
APK File
AdMob Implementation
Implement Your Logo
Get The Game
Frequently Asked Questions
---