DoonDookStudio is a dedicated HTML5 game development studio with a global audience of 5+ million players worldwide that creates, develops and publishes HTML5 & Mobile games.
We've worked with some of the biggest companies in HTML5 games market and it makes us a professional company.
It all started back in 2018 with just two people and now it has 5 people and bunch of testers.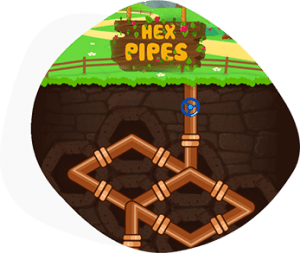 When you're searching for a foodie athlete man the right answer is Milad. He eats a lot then burn it! He is a newbie instrumentalist and loves horse and turkish culture!
Head of Game Design / Back-End
Mosi Qari
The man has not said anything about himself…
Game Developer
Mostafa Ghasabani
Born and raised in the Hamedan, "The City Of Good People".
Collaborated with various people from various cultures.
His worst journey has ended and is ready for the best, starting from Doonkook.
Head of Game Development
AliNj
He has been made and played game since he remembers, and loves nature, 2d games and homemade pickles.
Graphic Designer
Bahare Soleymani
Try never to say anything funny to Bahare. Because he laughs for minutes and can't work. Bahare loves excitement, nature, photography and dogs. She is always trying to keep the environment clean and healthy!
Junior Graphic Designer
Ali Tari
Watch out for the hidden blade from behind!
We are Assassins!