Facebook Instant Games Service – Showcasing Your Games on This Robust Platform
Mar 15 2023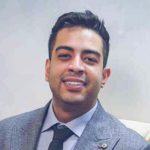 Facebook Instant Games Service – Showcasing Your Games on This Robust Platform
Mar 15 2023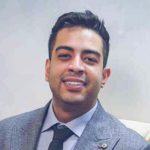 Are you a game portal manager looking for a robust platform to showcase your games and reach a massive audience? Look no further than Facebook Instant Games! In this article, we'll delve into HTML5 games for Facebook Instant.
This platform has over a billion daily active users. It provides an incredible opportunity to connect with players all around the world.
Facebook Instant Games (FB Instant) is a platform that allows developers and game portal managers to publish games that users can play directly within the Facebook Messenger app or on its website.
It provides a hassle-free gaming experience where players don't have to download an app to play games, and they can share the games with their friends and family with just a tap.

Why Should You Benefit from FB Instant?
Here are some stats for FB Instant games:
Facebook Instant Games has over 20 billion game sessions played globally since its launch in 2016.
Instant Games can be played on both mobile and desktop devices, making them accessible to a wide range of players.
Facebook Instant Games has a built-in social sharing feature. It allows players to share their game scores and invite friends to play easily.
The platform offers various monetization options, including in-app purchases, ads, and sponsored content, allowing developers to earn revenue from their games.
Instant Games has a high retention rate. Players spend an average of 7 minutes per session and return to play multiple times.
Instant Games is supported by Facebook's robust targeting tools, allowing developers to reach specific demographics and maximize their user engagement.
What is SDK Service for Facebook Instant Games?
The Instant Games SDK is a powerful tool that allows developers to easily add Facebook functionality to their games. These include leaderboards, social sharing, and in-game payments. With the Instant Games SDK, you can create a seamless gaming experience that's both engaging and social.

By integrating with the Facebook Instant Games SDK, you can unlock the full potential of the platform with access to Facebook's targeting tools, massive user base, and monetization options. With over a billion daily active users, Instant Games provides a vast audience for your game to reach, while the SDK's built-in features make it easy to boost user engagement and retention.
In general, here are the key features that are involved in the Facebook SDK:
Player's Profile: With the Facebook SDK, you can retrieve a player's ID, name, and photo.
Localization: The SDK allows you to get the player's localization and language preferences, making it easy to create a multi-language game.
Database: You can send and receive any data from the Facebook database using the SDK, including a player's best score.
Invite: The SDK enables players to invite their friends with a proper call-to-action, image, and text. It's also possible to send gifts to friends through the invite message.
Share: The option to share the game with proper information and images is available in the SDK.
Tournaments: The SDK allows creating and joining tournaments at any point in the game. Players can start a new tournament, join an existing one, post their score, and share it with others.
Entry Point Data: EntryPointData is available in the SDK, allowing you to receive gifts or other items from an invitation or other sources.
Game Shortcut: You can create a game shortcut for easier access on Android devices using the SDK.
Friends Data: The SDK enables you to retrieve connected players' data, including their friends.
Ads: All types of ads can be set up to monetize the game, including RewardedVideo, Interstitial, and RewardedInterstitial.
Leaderboard: Finally, the SDK provides the option to create a leaderboard for your game. If you have your own database, you can store Facebook game users in your database to have a leaderboard that includes anything you want, such as players' levels, names, photos, and scores.
Customer Story
"The customized version of the DD Sand Sort game was a great success, with over 100,000 people playing it and generating a profit of USD 20,000 in just a few months." -Fernando Olivera, Founder of 7Games.io
Below, we'll cover the step-by-step procedure for using our FB Instant Games service.
How to Prepare a Game to Publish on Facebook Instant Games
Choose a license for a game with popular gameplay that you are sure will have a high audience on Facebook. (You can rely on our help and advice to choose the appropriate game.)
Contact us to determine the requirements and changes necessary for publication on the Facebook gaming platform (in the form of a document), such as Facebook SDK (scoring and leaderboard, etc.), inserting your logo, graphic changes, etc.
To clarify the connection between the game and the Facebook SDK, and places where you need to have your own Facebook game customization, our studio's technical team will hand you game flow/model document. (image below)
Implement and customize the game in the shortest possible time and deliver the game file.
After you have obtained the necessary license and contacted us to determine the requirements and changes necessary for publication on the Facebook gaming platform, our technical team will provide you with a game flow/model to clarify the connection between the game and the Facebook SDK.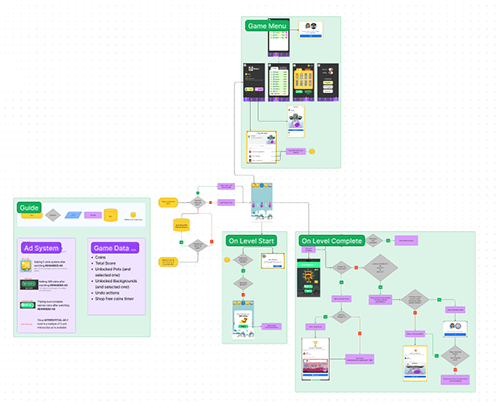 Once you have approved the game flow/model, we will proceed to implement and customize the game. Our team of experienced developers will ensure that your game is fully optimized for the Facebook Instant Games platform. That provides a seamless and engaging gaming experience for your audience.
6 Months of Free Support
DoonDookStudio doesn't leave its customers in the middle of the way. We understand that bugs can occur even in the most carefully designed games. That's why we offer 6-month support for your game to fix any possible bugs and necessary changes.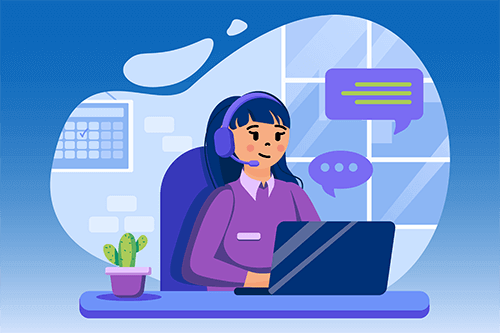 Our team of developers will work closely with you to ensure that your game is running smoothly. Their intention is to provide an optimal user experience.
Ready, Set, Publish! Bring Your Game to Life on FB Instant Games!
Ready to make your mark in the gaming world? Publish your game on FB Instant Games today and reach millions of players worldwide!
Take Me There!
Publish Your Game on the Facebook Instant Games and Start Earning Revenue!
After we fully implemented and customized the game, it's time to publish it on the Facebook Instant Games platform. Our team will help you navigate the submission process and ensure that your game meets all the necessary requirements.

Once your game is live on the platform, then you can start earning revenue through various monetization options, including in-app purchases, ads, and sponsored content. With over a billion daily active users on Facebook, your game has the potential to reach a massive audience and generate significant revenue.
In any case, if your business needs a specific service in regard to Facebook Instant Games, you can contact us. We'll consider your request and get back to you as soon as possible.