White Label HTML5 Games: 5 Benefits for Businesses
May 01 2023

White Label HTML5 Games: 5 Benefits for Businesses
May 01 2023

What's the HTML5 game White Label, and how can it help your business profitability?
Learn Why Businesses Use White Label Games to Achieve Their Business Goals!
This article will tell you about white-label games, their benefits, and the development and delivery process.
What Is A White Label HTML5 Game?
White labeling happens when you sell a product under a brand or logo name while its producer is a third-party company.
In other words, white label games have many uses across different brands and industries, and they use their name on products to stand out, but the product producer is another entity.
HTML5 games are appropriate products for use on game portals, websites, or even business game campaigns to increase profit.
Some companies require HTML5 games, but they do not have enough time to develop or customize the game, or they may not have the necessary skills because their concentration is on other processes.
HTML5 games are appropriate products for use on game portals, websites, or even business game campaigns to increase profit.
White labeling is best for these companies to monetize through HTML5 games. They use HTML5 games that include their brand and logo, which another company develops.
You'd Be Surprised to know that Pepsi is Using Them!
PepsiCo, Coca-Cola and many other famous brands are using white label games in their campaigns to win big! Want to know more? Read our pdf!
Download PDF!
What Makes White Label Games so Valuable for Businesses?
In the world of gaming, publishers often face the challenge of keeping their content fresh and engaging for their users.
Creating original games can be a time-consuming and costly process. That's exactly where white labeling comes in handy. But why should publishers consider using them?
Increases Brand Awareness & Visibility
Regardless of your business area (a game portal, platform, or a super app with diverse services), awareness of your brand can increase familiarity with your brand and ultimately lead to increased audience engagement.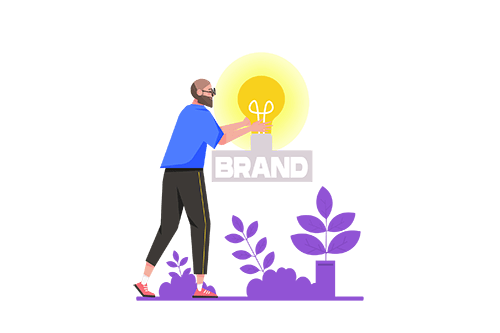 Now, how can a game increase brand awareness? A game can give the audience a clue about your brand so that they turn to you and choose you repeatedly. It happens on an unconscious level.
When an attractive and user-friendly game is integrated with your logo, theme, etc., it unconsciously reminds your users of your brand!
Portal Integration and Uniformity
The goal is to make sure that your game's environment and theme match your business brand. You don't want your users to feel like they're playing on your competitor's portal, right?
That's why it's important to maintain your brand's reputation and ownership, especially if you're a platform-based business!
Aligning the games with your platform communicates your commitment to providing a superior experience and emphasizes that it is a privilege to do so.
Consistency can be achieved in various ways, including utilizing games from a specific producer or incorporating your brand's colors and theme.
However, it is crucial to integrate your logo and brand into the games to reinforce to users that they are on your site.
Improving Customer Loyalty
Customer loyalty is influenced by several factors, such as delivering a satisfying user experience and promoting engagement. Actions that promote brand loyalty can encourage users to prefer your product and return for future engagements. Essentially, your product serves as a representative of your brand.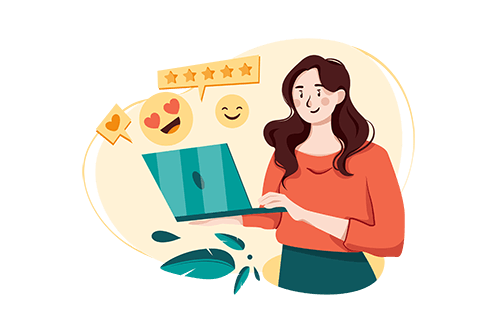 Think about creating captivating games that encourage audience engagement and offer a satisfying experience.
Wouldn't it be better for these games to be constantly associated with your brand and engraved in your users' minds?
Highest Quality Products Without any Restrictions
As a publisher, you have two options for incorporating your logo and brand into games.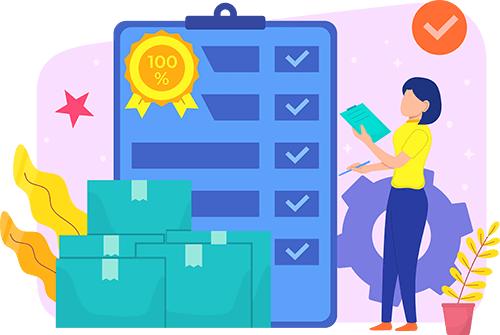 The first option is to produce and publish the game yourself. It limits the quality, quantity, and type of game you can create based on your team's abilities.
Alternatively, you can purchase a variety of high-quality games with desirable features from a reputable game license provider and publish them under your brand as white label products.
This approach allows you to offer the best games on the market to your audience without being limited by your team's production abilities.
Save Resources 
As a publisher, if you have produced a game yourself, you are undoubtedly familiar with the challenges of game development.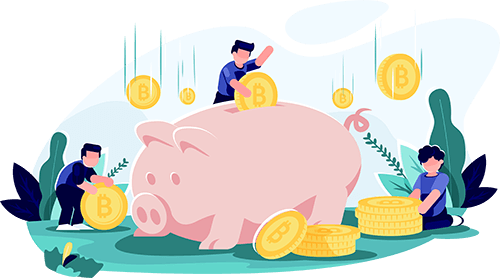 The biggest and most fundamental challenge that a game development team faces is the cost of time and money to produce the game.
Relying solely on your production team to publish a game limits you to their technical and quality abilities, as well as time and financial constraints.
Keep in mind that even if you have enough capital and experience to produce a high-quality game, it may still be more cost-effective and efficient to purchase a game from a license provider.
Improves ROI
White label games can help you generate more revenue and increase your return on investment (ROI).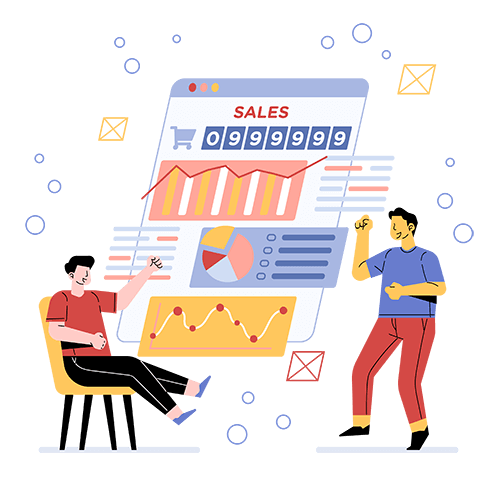 By incorporating games into your marketing strategy, you can attract new users, engage your existing audience, and build brand loyalty.
Also, white label games can enhance ROI by eliminating the expenses associated with creating a game from the ground up.
Quick & Easy-to-brand
White labeling enables swift and effortless branding of games with your organization's name, logo, and design components. This means you can have games that are uniquely yours without the time and expense of developing them yourself.

Allows You to Focus on Your Business
By using white label games, you can focus on your core business and leave the game development to the experts. This can help you save time and resources that you better spend on growing your business.

Gets You Rid of the Production Process
With white label games, you don't need to worry about the technical aspects of game development, such as coding, testing, and debugging.
This allows you to focus on other aspects of your business, such as marketing, sales, and customer service.
Much Better than Building Your Product
Developing a game from scratch requires a lot of time, resources, and expertise. With white label games, you can leverage the expertise of experienced game developers to create high-quality games quickly and easily.
LEGO Does This Too!
LEGO, Toyota and many other famous brands are using white label games in their campaigns to achieve their business goals! Interested to know how? Read our pdf!
Download PDF!
Who Can Benefit From Purchasing White Label Games?
By leveraging high-quality games, businesses can boost their brand recognition, make a positive impression, and build customer loyalty.
Any business looking to achieve these goals can benefit greatly from incorporating white label games into its marketing strategy.
Game Portals & P2E Platforms
P2E Platforms & Game Portals 
Portals with numerous games generate revenue through in-game ads, rewards (e.g., cryptocurrency), and player participation. The primary reason for utilizing such games is to maintain and enhance the platform's consistency and prestige.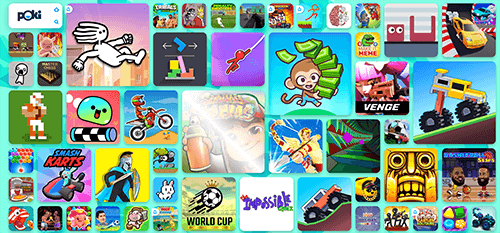 Poki.com is a leading HTML5 game portal that always uses white label games.
Using white label games on these platforms helps increase customers' loyalty and the portal's visual integrity and prestige.
Super Apps & Businesses that Seek to Create Interaction & Entertainment Among Their Audience
Another group of businesses that may benefit from white label games are super apps and those that seek to create interaction and entertainment among their audience.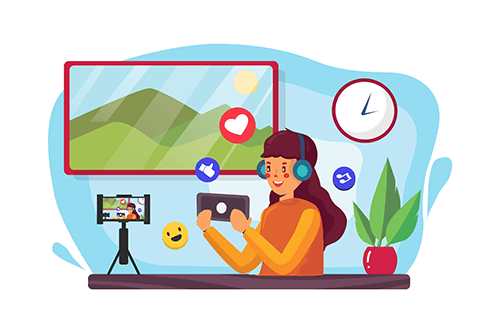 These businesses often offer a variety of features, from messaging and social networking to e-commerce and financial services.
Adding white-label games can boost user retention and revenue for businesses by offering in-app purchases and advertising.
Airlines
With more and more people traveling with smartphones and tablets, airlines are looking for ways to keep their passengers entertained during long flights.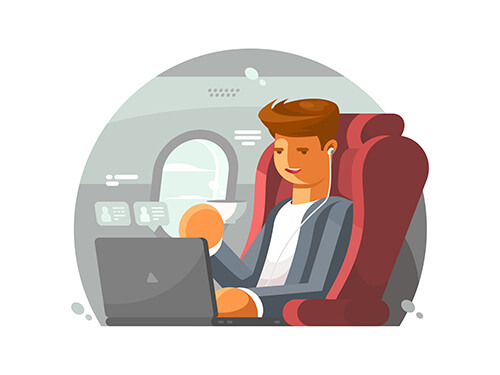 White label games can be a cost-effective way for airlines to provide IFE (in-flight entertainment) without the expense and complexity of developing their own games.
These games can help airlines with brand awareness, loyalty and keeping passengers entertained during flights.
It's also worth mentioning that it isn't limited to air travel. It's reach also extends to the transportation industry. That's exactly the reason McCann Erickson, an advertising agency, created a white-label game for the Melbourne Metro Rail Authority.
Businesses that Run Game Campaigns to Promote Their Brand or Product
Finally, businesses that are looking to promote their brand or product through marketing campaigns may benefit from white label games.
White label games can engage customers, build brand awareness, and loyalty.
For example, fast food chain could create a game for players to collect virtual food items and earn discounts on real food purchases.
Using white label games in marketing campaigns can create memorable experiences and leave a lasting impression on customers in WordPress.
Conclusion
White label HTML5 games offer a multitude of benefits for businesses looking to incorporate games into their marketing or revenue-generation strategies.
By partnering with a third-party HTML5 game license provider, companies can obtain high-quality games that are customized with their brand and logo.Just like Pepsi, Toyota, LEGO and many other world-famous brands did by using white label games.
Furthermore, this approach not only boosts brand recognition and visibility but also ensures a consistent user experience on their platform.
Moreover, white label games can help build customer loyalty by providing a positive experience for users that is representative of the brand.
However, it is essential to select a game provider that offers professional support and ensures the game's quality and reliability.
White label HTML5 games can boost a company's marketing, ROI, and revenue by offering affordable, engaging experiences for their audience, while also increasing brand recognition and customer loyalty.
You'd Be Surprised to know that Pepsi is Using Them!
PepsiCo, Coca-Cola and many other famous brands are using white label games in their campaigns to win big! Want to know more? Read our pdf!
Download PDF!