Games for Brands: 6 Reasons to Count on Them!
Jun 11 2023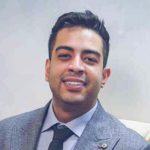 Games for Brands: 6 Reasons to Count on Them!
Jun 11 2023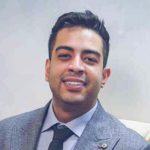 Games, in general, are capable of telling your message as an interactive story. Because of that, they can be considered among the most effective tools for branding purposes.
To prove the point, below are some facts about gamers (ExplodingTopics):
Globally, there are approximately 3.09 billion active video game players.
By 2024, there are expected to be 3.32 billion gamers worldwide.
Asia is home to almost 1.5 billion gamers.
That figure has risen by over 1 billion in just seven years, which equals a 32% increase.
Looking for Adding HTML5 Games to Your Business? Consult with Our Experts First! It's 100% FREE!
Those numbers mean one thing: Games are extremely popular. Now imagine using them as a tool for branding. They can let users immerse themselves in your brand's vision and engage with it in fun, playful, and entertaining ways.
In fact, according to Bloomidea, games have the ability to keep users engaged for significantly longer periods of time (on average, 3–10 minutes vs. less than 1 minute). For branding, that means more user engagement and retention.
Apart from that, by providing entertainment along with a fun experience, they can increase brand awareness, foster loyalty, and boost web traffic.

Having these in mind, let's talk about web games' impactfulness in branding.
How Effective Are Games in Branding Activities?
Take a look at another exciting fact by Adact.me. After running their marketing campaigns, they found that people, despite their age, enjoy simple browser games, even though they're not considered "gamers."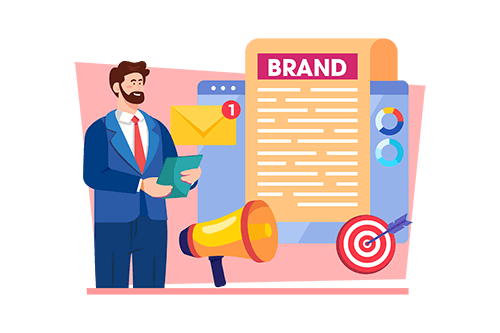 That implies brands and businesses can take advantage of this opportunity and utilize web games (which need no installation, downloading, or needing high-end hardware to run) in their branding activities.
Implementing such games in your branding strategies can boost your whole marketing efforts and approaches to be more engaging.
What Impact Do Games Have on Sales?
As we mentioned earlier, games are highly effective in marketing and branding activities. That also translates into directly affecting a brand's sales.
The reason is providing a particularly special brand impression on people is the cornerstone of any content creation strategy. In short,
obtaining a better outreach is simpler and easier with entertainment.
However, that's a subject we're not discussing in this article. We may talk about it in the future.
Experience High Levels of Engagement Like Never Before!
Whether you're looking to increase engagement, retention, brand awareness or foster loyalty among your audience, we've got your back! Click the button below and consult our experts for FREE!
Learn More
What Benefits Do Web Games Provide for Brands?
Maximize Lead Generation
By captivating the users' attention and creating an engaging experience, web games can significantly affect a brand's conversion rate.
Below are some interesting facts according to LXAHub and NeilPatel.com for using games in marketing campaigns (gamification):
70% of global 2000 companies use gamification in some way.
50% of startups use gamification
In 2016, the international gamification market was valued at $4.91B. Recent numbers suggest a 142% increase, with the market now being valued at $11.94B.
Companies that use gamification can see up to 7X higher conversion rates.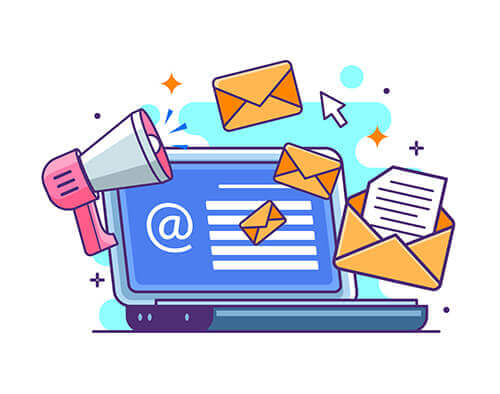 When a user interacts with a fun game that exhibits brand elements, they are more likely to remember it and develop a positive perception of it. Due to their entertaining nature, games can evoke emotions like excitement and joy, which will ultimately create an emotional bond with the brand. This is something that is lacking in traditional marketing campaigns.
On the other hand, since users are generally secretive about their private contact info, brands might find obtaining valuable, proper leads a bit of a challenge sometimes.
To put it another way, just because you asked your website's visitors to submit their contact details, that doesn't mean they'll do it.
Here's precisely where games can help you get the job done. They can help in maximizing lead generation. Wondering how? Consider the following example for a better understanding:
Think of a famous & popular mini-game that has a global appeal. Now as the game's publisher, you can use the in-game scoring system to offer unique discounts and rewards for those who score the highest points.
You might wonder how to acquire their leads. Easy. Just ask them to leave their full name and email address if they want to receive their prize.
Increase Brand Awareness
Games are meant to be attractive, engaging, and entertaining. I mean, that's what every game designer has in mind when designing one. But the truth is that games, especially web games developed for marketing purposes, are not all about the conscious effects they have.
To put it in another way, when you provide fun games to your users, you'll expose them to your brand's messaging while they're playing it. Doing so will cause them to become aware of you and your brand on an unconscious level. They are popular because they evoke a genuine sense of enthusiasm and dedication in players.
When engaged in gameplay, individuals are driven by an authentic desire to achieve their goals, devoid of any artificial or contrived actions. Additionally, games can transcribe demographics, allowing them to build awareness for your brand and engage a much wider audience.
That simply means utilizing web games, for the brand's sake, extends beyond a certain age group (demographics).
Boost User Engagement & Interactions
The most significant and immediate effect of using web games (HTML5 games) in your branding campaigns is considerably better user engagement. That's because in essence, games are competitive; they set the stage for player(s) to put their skills on the show (whether against other players or AI), and prove how fast, smart or knowledgeable they are to achieve the goal as fast as possible.
Think about it! Everybody loves games, and they have a universal appeal because of their entertaining nature.
As a result, we can conclude that users are more likely to interact with a brand that provides them with an entertaining & fun experience. That equals a higher probability that your users will share the enjoyable experience they had with your business with others.
Keep Hold of Clients & Promote Loyalty
For most brands, coming up with unique methods & approaches to nurturing loyalty in their prospects (or users) can become a headache.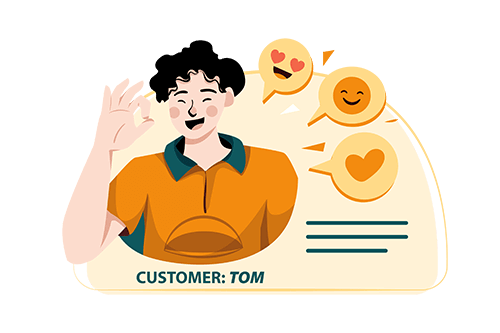 Although all businesses & brands adore repeated purchases, getting your customers on the hook on your brand for future purchases is difficult to maintain.
Using web games in your branding and marketing efforts helps your business to hit the planned KPIs and boost the ROI.
On the other hand, compared to traditional marketing methods, web games (whether advergames or mini-games) offer a more interactive approach to engaging your prospects.
All and all, providing such an enjoyable & rewarding experience creates a positive, entertaining, and personalized emotional connection between your brand and your audience. The outcome?
Your users will return for another dose of the same enjoyable experience you've provided them. That simply translates into nurturing user loyalty among your customers!
Encourage User Retention
As mentioned above, when an experience is unique and exceptional, people will talk about it.
For years, businesses have employed various techniques to ensure a customer will return for future purchases. Some of these techniques included:
Discounts
VIP Offers
Customer Loyalty Programs
However, times have changed, and businesses have learned about the possibilities of employing web games in their branding and marketing activities.
Although the traditional efforts for customer loyalty programs are still applicable, it can be said that games are a surefire way to carve your brand's image into the customer's mind. Also, the excitement it brings your users is much more than a discount coupon.
Every Web Game Services a Business Needs!
We offer every services a publisher needs! Wether It's White Labeling, Reskin, Localization or Implementing your API/SDK, we've got you covered! Click to learn more about our services.
Learn More
Provide Valuable Data & Monitoring Customers' Behaviour
Featuring browser games in your branding activities along with using game analytics on it can bring your business insightful data about your audience and the way they behave across your brand's website.
That's where game analytics come in handy. Using this tool, your business will be able to benefit from the valuable insights it'll receive from your customers' behaviors.
As you can already guess, such data is truly priceless for your marketing and product strategies.
Where Do Brands Utilize Web Games?
Web games are multi-platform compatible, making them a valuable asset for every device. That means there's no limit on device brands or operating systems they're running.
Also, web games can be integrated as in-app entertainment features. Below are some of the occasions that browser games (HTML5 games) can be used:
Super Apps
Brands that offer their products and services via their super app can also implement web games in them to introduce and promote their goods. For such apps, high user engagement and loyalty is crucial.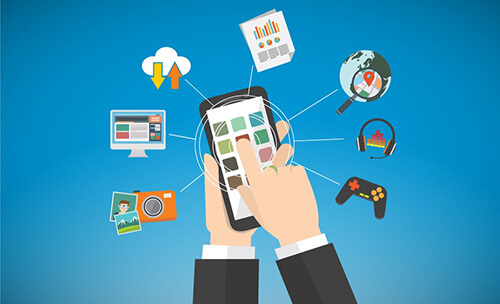 Brands can use games in their super apps in the following ways:
Social gaming features: Implement social features within the web games, allowing users to compete with friends, share achievements, and challenge each other.
Incentivize gameplay: Offer exclusive rewards or discounts that users can unlock by playing web games within the super app.
Cross-promotion and personalized recommendations: Leverage user data and behavior patterns to offer personalized game recommendations within the super app.
Rewards for referrals: Encourage users to invite their friends and contacts to join the super app and play web games by offering referral bonuses or rewards.
Collaborate with game developers: Partner with popular game developers to create exclusive games or limited-time events within the super app.
By deploying web games in their super apps, brands can deliver their brand messaging to a broader audience, raise awareness for their brand, or introduce their products and services in a fun, interactive way.
Entertainment Systems
Have you ever seen those mid-size touch screens that people interact with while on a car, plane, or even hospital beds? Those are called entertainment systems. You can utilize them in almost any place where people have no rush.
IFE (In-flight Entertainment)
The term "in-flight entertainment" (IFE) refers to the entertainment options offered to airplane passengers while in the air.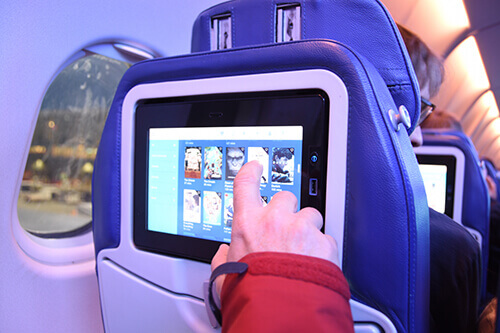 This entertainment system, which basically is a computer, is mostly utilized in airplanes' backseats and can be considered a powerful tool to increase brand awareness as well as other utilities like product introduction, advertising, music, movie, in-flight map, etc.
All these capabilities make IFE systems an excellent choice for airlines and transportation agencies.
ICE (In-car Entertainment)
ICE refers to the same screens with the same capabilities, except in cars.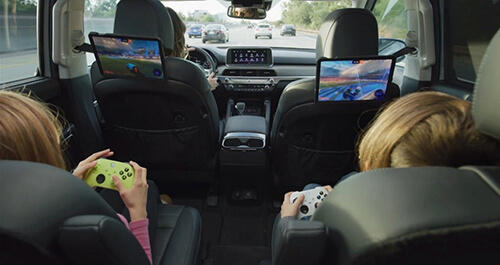 You are certainly familiar with the screens installed on the back of the seats of a car. They're usually used by children to entertain themselves during a trip.
Other Uses
As mentioned above, these systems can be installed and used almost everywhere.
You can use them to play advertisements in public places, or you can load them up with exciting games and install them for the patients' entertainment in hospitals.
There are no limits on how to use these systems. But one thing is certain. They have the ability to rocket boost your branding activities!
Trade Shows
Another area where web games can come in handy is trade shows. By incorporating interactive web games into their booth experience, brands can boost their presence, engage with attendees and promote their offerings.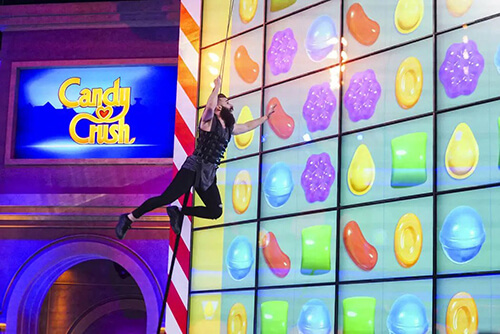 Brands can use web games in trade shows in the following ways:
Create an unforgettable booth experience using fun and interactive games.
Use web games as a means to showcase product demos. These games allow attendees to interact with products or services in a virtual environment.
Use web games as a platform for giveaways and prizes. That includes offering incentives like promotional items, discounts, or exclusive access to some unique products and services.
Messengers
Generally speaking, games are super effective in increasing user attraction, user retention, and increase interaction. Obviously speaking, a messenger with games that host users competing in it is fairly more attractive compared to a messenger without games.
In recent years, many messengers have employed web games within their apps so that users can enjoy a round of games while they're on a call or chat. One example is the FB Messenger, giving FB users the ability to compete while in a conversation.
Another example is Plato, a messenger which allows users to play popular games (e.g., Backgammon, Chess, Ocho, etc.) in direct messages or group chats.
Social Media Platforms
Social media platforms utilize web games creatively. Some of them provide games for their users, while others give their users the ability to run their favorite game on the platform (which must be approved by the platform).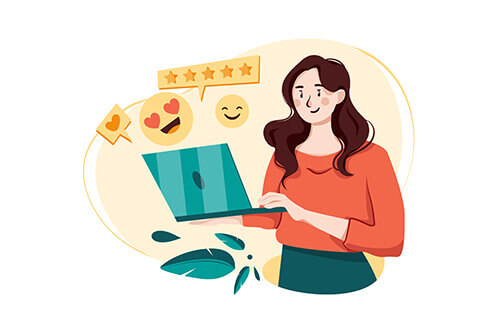 In addition to social platforms themselves, active businesses within these platforms can also share their own games to create interaction and raise awareness among their followers.
For example, businesses can publish their games on the Facebook Instant Games platform to achieve brand recognition and raise awareness for their brand. With around 3 billion users, no one can deny Facebook is a robust platform for showcasing your games.
Marketing Campaigns
If used appropriately within marketing campaigns, branded games have the power to bring record-breaking results.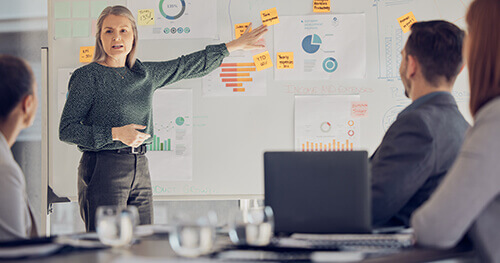 By helping you go through the noise, drawing attention, engaging your audience, and building lasting connections, games can set you apart from your competitors.
Below are some benefits of HTML5 games for marketing campaigns:
Get Past the Digital Noise
As content creation becomes an increasingly important part of digital marketing strategies, it can be hard to stand out.
With interesting, entertaining, and interactive content, you can ensure that your brand stands out. A branded game is sure to be a hit with the audience.
Attract More Subscribers
Brands that use games will often have a competition with a leaderboard, which means that players will have to submit their information.
This is not only a great lead generation tool, but it will also allow players to opt in for future promotions, which they are much more likely to do if they have had an enjoyable, entertaining experience. That means more subscribers over time.
Products & Services Promotion
Using a game is a great way to subtly introduce your brand's message and products. It might involve placing billboards or other forms of in-game advertising within the game's environment, including your products as in-game collectibles, or giving away your goods or services to players in a prize draw.
Encourage Participation by Hosting a Friendly Competition.
Instant gratification is important because people don't always want to wait for a prize draw.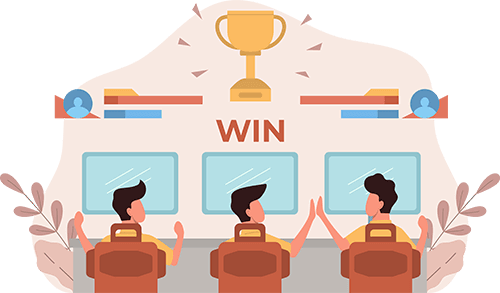 Through in-game promotions and real-time leaderboards, engagement can be increased with certainty.
This could be in the form of voucher codes for those who achieve a certain score or obtain a specific item in-game. People are more likely to participate if they know they can win an instant prize.
Experience High Levels of Engagement Like Never Before!
Whether you're looking to increase engagement, retention, brand awareness or foster loyalty among your audience, we've got your back! Click the button below and consult our experts for FREE!
Learn More
Examples of Using Games for Different Business Goals
TikTok
To boost user engagement with the platform, TikTok, with the help of multiple mobile game developers, has launched a selection of mini-games within its app.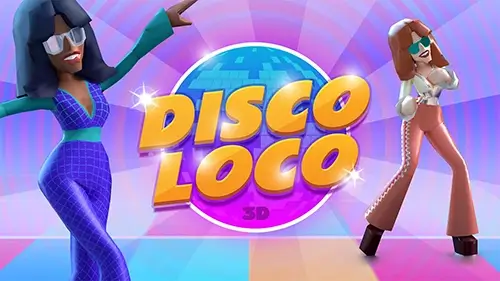 According to TechCrunch, the platform has partnered with a number of game developers, including Lotem, Nitro Games, FRVR, and Aim Lab. Additionally, last year's rumors had it TikTok was looking to expand into HTML5 games. As a result, it has partnered with Zynga to launch Disco Loco 3D as an exclusive title on the platform.
MX Player
In an effort to increase user engagement, MX Player has launched games on its OTT platform. It has added nine casual HTML5 games, which all can be played offline. Also, the platform plans to add 30 games by the end of the financial year. However, the fun doesn't end here.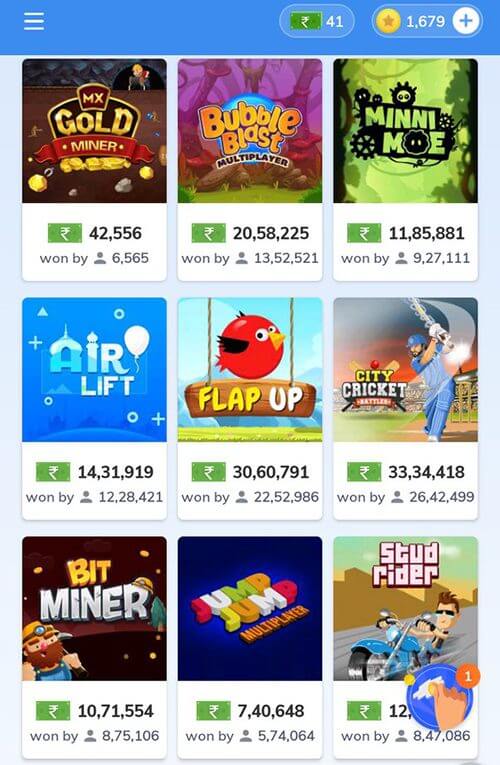 MX Player has introduced a loyalty program for its users. By playing games on this platform, users will be rewarded with MX Coins.
Using the in-app currency, users can unlock premium content within the app while earning deal coupons for other brands, such as Paytm, Myntra, OYO, Faasos, etc.
This can be considered another way web games can help a brand with user engagement and loyalty programs.
Fanta
In a noteworthy marketing campaign, Coca-Cola officially announced its rebranding of Fanta Orange. As a part of its promotional strategies, the company has launched a mobile game, Fanta Digital Ride n Sip, to raise the public appeal towards this nostalgic fizzy orange drink.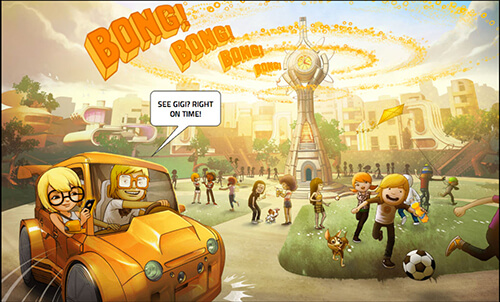 However, the company's main target was the Gen Z population to promote its products to a younger audience. In its new marketing approaches, Fanta Orange decided to shift away its focus from being sugar-centric to increasing the general awareness of healthy foods and drinks among its target audience.
According to Pocketgamer, 37% of Gen Z gamers play video games daily. The new Fanta mobile title (Fanta Digital Ride n Sip), should it be known globally, can create massive advertising opportunities for the brand.
The Bottom Line
Because of their competitive nature, which is essentially the primary reason for them being so appealing, web games can engage users for longer periods.
As you already know, longer periods of engagement mean increased user retention. However, that's not all.
You can enjoy extracting valuable data and insights into what in-game preferences your users have. You can easily replace in-game reward elements with your products and services to realize which of them are your audience's favorite.
Another feature that makes this type of game so great for branding is its full compatibility with all devices. Whether it's mobile phones, tablets, smart TVs, PCs, or entertainment systems installed on back seats, web games are fully functional and can be played on all of them.
You, as a business manager who wants to expand your branding efforts to achieve more awareness, user engagement, loyalty, and retention, can also benefit from web games.
All you need to do is to contact us and benefit from our 100% FREE consultation.
Additionally, if you feel like learning more about HTML5 games, their related services, and their full potential, you can also read our blog.
Today, with all the technologies available, the market is a competitive environment for businesses, so make sure you equip your business with the latest trends of branding and marketing tools to stay ahead.
Every Web Game Services a Business Needs!
We offer every services a publisher needs! Wether It's White Labeling, Reskin, Localization or Implementing your API/SDK, we've got you covered! Click to learn more about our services.
Learn More