What We Do: HTML5 Games Services
Aug 28 2022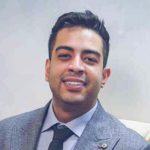 What We Do: HTML5 Games Services
Aug 28 2022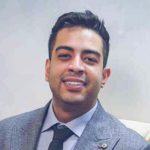 DoonDookStudio is a game license-providing company whose sole mission is to empower businesses and brands with our HTML5 games and services, especially gaming platforms, portals, P2E, and VASs, to achieve extraordinary user acquisition and engagement results.
Download HTML5 Games Services Full Guide

Over 130 HQ Games in Different Genres & Gameplays
To help companies achieve their business goals in the digital world, we offer top-quality HTML5 games, all created with passion and dedication, in various genres and for different purposes and campaigns.
From Puzzles, Trivia, and Word Games to Tap-to-blast and Shooter games, we have them all!
Whether the audience of your business is school-age children, seniors, customers of a brand, or even a group of avid gamers, we have carefully crafted games that bring them fun, entertainment, and educational values.
For game producers, online gaming portals, and P2E managers, DoonDookStudio is a reliable source of HTML5 games with excellent quality and profitability, which have the potential to become the most played games on your platform.
As of today, our game store includes more than 130 games, all made in accordance with the gaming market trends and customers' feedback.
Comprehensive Services for All Your Business Needs
In addition to providing top-notch HTML5 games for businesses of all sizes, we also offer different complementary services necessary to satisfy your gaming needs. Our services can complement the game's suitability for your business and ensure the highest ROI.
White Labeling – Get Your Brand Known to Millions!
What's better than incorporating your brand's logo and identity within the games to raise awareness and introduce your brand? Whether you're running a small or large business and wish to publish and feature your exclusive games, White Labeling is an excellent service.
Imagine you're looking for the fastest way to own an exclusive game but can't decide whether you want to make it from scratch or just outsource it.
Well, in that scenario, both of your options are either time-consuming or very expensive.
That's where the white label service comes in handy and offers businesses a relatively quick and cost-effective solution.
Utilizing our eye-pleasing collection of existing games, we can seamlessly incorporate your brand's logo, motto, and identity into your chosen game, making it an exclusive title.
Moreover, the White Label service delivers a cost-effective alternative for businesses with limited budgets. Interestingly, this service costs only about 30% of creating a new game from scratch.
Which Service Meets Your Business Needs?
By reading this tiny useful book you'll get familiar with HTML5 games services and be able to choose the best one that improves your ROI.
DOWNLOAD FREE BOOK
Game Reskinning – The Freedom of Modifying the Game's Visual Elements
Every business, regardless of its size, has its own distinctive qualities, and if you're looking for a way to showcase yours, or on top of that, you may have some specific marketing or commercial campaigns that necessitate a thorough game modification.
In that case, Game Reskin is a life-saving service that can bring your business' perceived image and colors to reality.
Do you want to change the theme and objects or switch the game's background from a hot desert to a rainforest? Game reskin is the service you need!
In fact, the game's graphics, ambiance, and soundtracks are all customizable to offer your audience a genuinely personalized game.
FB Instant Game – Publish Your Game to 350 Million Potential Players
Undoubtedly, Facebook is a popular platform with 3.03 billion users. As of the latest data, it has around 6,000 games and an average of 350 million plays per month.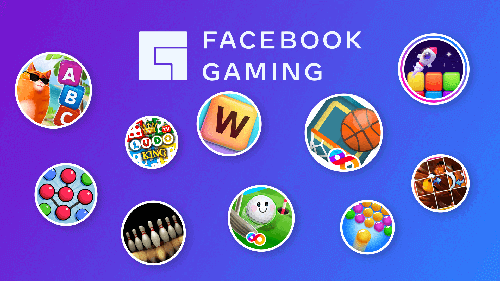 Benefiting from such a large user base, game publishing companies with exclusive portals use the platform to publish their well-known titles and generate income through them.
Incredible platform with incredible monetizing opportunities. Isn't it?
With our Facebook Instant Games service, we can offer your players the ability to participate in tournaments with friends, leaderboards, sharing, analytics, ads display, and IAPs (In-app Purchases).
You'll never walk alone on this path. We at DoonDookStudio provide comprehensive support for all our offerings, whether games or services.
With our support, you can easily publish your games on this robust platform as quickly and seamlessly as possible.
Game Localization – Let the People Around the World Enjoy Your Games!
Everyone prefers playing games in a language they understand. When a game features a specific demographic's traditional and cultural values, it adds to the game's attraction for those people.

That's why game localization is one of the most successful strategies for businesses to increase user engagement.
Because of that, those who are already benefiting from games in their business are constantly looking to improve games' cultural and linguistic elements to cater to their target audience's needs and preferences.
We at DoonDookStudio can modify the games for your intended audience so you can ensure your games will reach people beyond the borders.
Doing so allows people with different languages to enjoy your games.
Additionally, you don't have to purchase a different version of the game for the sake of the language. All you need to do is tell us which language you want in the game, and we'll do the rest!
Custom Game Development – Bring Your Dream Game to Life!
Do you have a game idea but don't have the time or expertise to make it happen? Or you're browsing the game stores, and none of them fits the game you have in your mind? No problem!
If you have the game's GDD, or even the general idea of the game's mechanics and gameplay, that works perfectly. In case you don't have one, all you need to do is contact us and submit (or describe) the game scenario and gameplay you have in mind. Our experts will review your proposed gameplay and assess the time and budget needed to develop the game.
API/SDK Implementation – Players' Data, The Way You Need Them
Publishers need to implement API/SDK to start monetizing their games, as well as assessing and analyzing their players' data. These data include age, region, gender, in-game behaviors like the time spent watching ads, and whether they have made in-app purchases.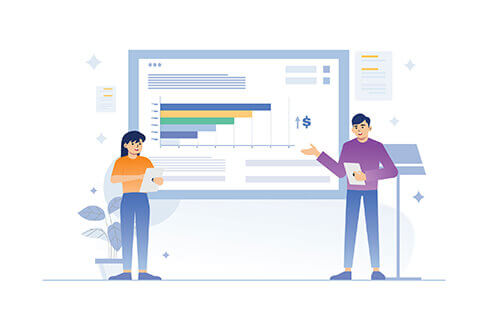 Doing so requires publishers to have enough time and expertise. But if you don't have them, that's fine.
Our experts are ready to do the job and integrate your API/SDK into all the services and games you've purchased from our store.
All you need to do is to hand us a detailed document on how your API/SDK functions. If that doesn't work for you, we can schedule a meeting for our technical teams to cooperate on your API/SDK integration.
Revenue Share – Let's Form a Mutually Beneficial Partnership!
To expand the reach and add flexibility to our offerings, DoonDookStudio is open to a revenue-sharing business model. That essentially means forming a partnership that benefits both parties.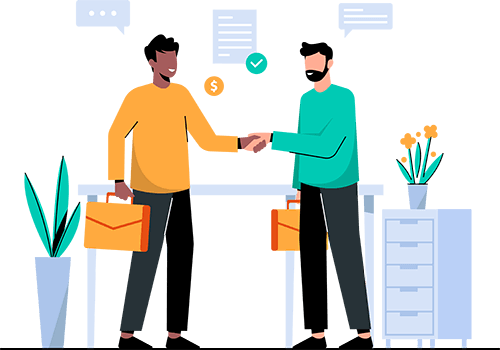 However, some requirements have to be met first. Those include having an up-and-running portal, a reasonable user base, providing the cooperation model with existing providers, and providing data regarding the average income from the existing games as well as the current income from ads.
This info helps us assess the probability of a beneficial partnership. If everything seems fine, we can start a fruitful collaboration!
Post-purchase Support, As Long as It's Needed
All the games created in our studio undergo a comprehensive quality assurance process to ensure that the final product's performance meets the customers' needs and preferences.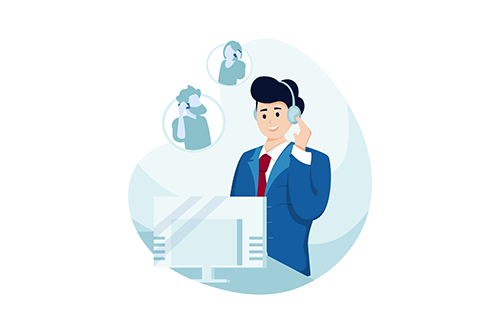 To ease our customers' minds, we also offer post-purchase support so they can be confident about the games' stability and seamless performance on their platform.
Suppose our customers face a game-breaking bug or any issues related to the game's performance. In that case, our dedicated experts are ready to resolve the issues immediately. All they have to do is to contact us!
Which Service Meets Your Business Needs?
By reading this tiny useful book you'll get familiar with HTML5 games services and be able to choose the best one that improves your ROI.
DOWNLOAD FREE BOOK
Bundles & Bulk Ordering, Our Budget-friendly Solutions
Different businesses need games for different purposes. Some might need a few dozen games for setting up their portal, while others might look for a kid-friendly package of games for educational purposes.
In any case, to cater to a wide range of business goals, DoonDookStudio is offering pre-made bundles along with bulk ordering.
Our bundles are carefully chosen for different business needs and are best for those who have a clear purpose for purchasing the games and want to save time and money.
On the other hand, our bulk ordering offers a progressive discount according to the customers' overall purchase.
That essentially means the more games one buys, the more significant the discount they'll receive.
At DoonDookStudio, we remain loyal to our loyal customers, and in addition to creating games according to their tastes and preferences, we also offer them special discounts.
Educational Blog – Step Into the Business World of HTML5 Games
We're not all about preparing HTML5 games.
We believe education is a crucial part in today's businesses, and we aim to empower businesses of all sizes with the knowledge of the HTML5 gaming world and its commercial uses in businesses.
From introducing our services comprehensively to case studies and guidance on setting up your gaming portal, our blog is constantly updated with applicable and helpful articles about the business solutions available in the HTML5 games world.
Apart from the blog, we also have an active presence on LinkedIn, posting informative content, introducing the latest products and services as well as engaging with our customers
via regular newsletter emails.
By subscribing to them, we can keep you updated with our latest news and offers.