3 Key Reasons Why HTML5 Games for Christmas Are Essential for Portals
Dec 04 2022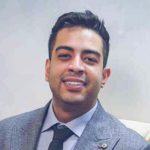 3 Key Reasons Why HTML5 Games for Christmas Are Essential for Portals
Dec 04 2022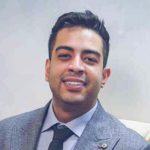 The Christmas holiday is on the horizon and we need to offer unique products to our users on such a unique occasion to attract more customers and new audiences. Let's talk about games that are specifically designed for this occasion: Christmas Games.
Many people worldwide take part in annual celebrations of international events and holidays. Thanksgiving, Halloween, Christmas, Ramadan, etc., are all examples of such occasions with worldwide followers.
Familiar with HTML5 Christmas Games Features? Time to Browse Our Collection!
But what are the benefits of having Christmas games on your portal? What characteristics should they have? This article will discuss the importance and characteristics of event-based HTML5 games, particularly for Christmas.
Why Are HTML5 Christmas Games Beneficial for Your Business?
Holidays and occasions are the time for the people to gather around and spread joy or be thankful for what they have achieved.
As you may already know, Christmas is an annual event that celebrates the birth of Jesus Christ and billions of people celebrate it on December 25 as a religious and cultural occasion.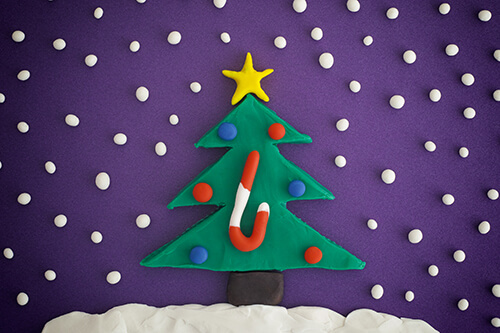 Generally, it is a season to spread cheer and have a good time. It is all about the snowy weather, good vibes, buying gifts and listening to Christmas music.
It is a great time for both families and businesses.
However, they offer a number of benefits that can boost the reputation and popularity of your HTML5 games portal.
Below are some of the most evident advantages of utilizing such games:
They Are Incredibly Popular for a Brief Duration
Imagine being a user and seeing your favorite portal always be one step ahead of the trend with the newest games for the forthcoming holidays or occasions. How does that make you feel? Who can possibly deny the appeal and well-timeliness of that? All types of users, regardless of age or gender, will have fun with that.. You wonder why?
Well, that's because it is both fresh and relevant to upcoming events and occasions. Although such a charm will not last forever, it will undoubtedly have its day for the duration of the event.
Also, most people are preoccupied with holiday shopping and travel preparations weeks before Christmas. As you already know, the name of Christmas is associated with Santa Claus, snow, and New Year's gifts, and anytime the name of Christmas is mentioned, everyone subconsciously thinks of these three things.
As a result, using games that evoke this emotion for the user can be incredibly appealing and gives them a feeling of nostalgia.
Check Out Our Christmas Games!
If you're interested in purchasing HTML5 Christmas games, DoonDookStudio has your back! Check out our store to see for yourself.
Take Me There!
These Games Are Among the Most Effective Tools for Teaching Children About Cultural & Religious Occasions
What would be the harm if your portal's young users get to know cultural components of such events and occasions as Santa and his reindeer sleigh or Halloween and its pumpkins for the first time through your HTML5 games portal?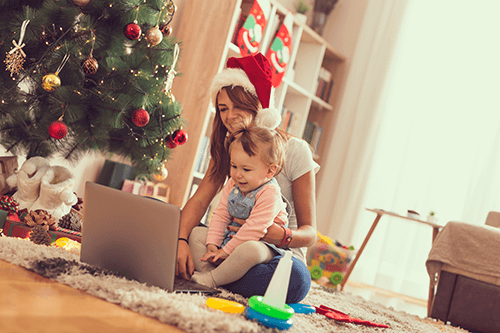 These games allow your younger users to become more familiar with their country or region's cultural and religious beliefs. Also, parents will be more than glad to know that their child has learned about customs and ceremonies through event-based games. These games can be both educational and entertaining.
Occasion-themed Games Keep Your Portal Up-to-date at All Times
One of the most effective ways to maintain your HTML5 games business up to date is through event-based game publishing. You can stay ahead of the competition and provide a better user experience by regularly updating the portal.
َAlso, An up-to-date portal that introduces new games according to the calendar, in addition to keeping its dynamism, will have greater user retention. Higher user retention equals higher attractiveness.
So, what makes you want to miss the opportunity to kill two birds with just one stone?
Also, think about the mouth-to-mouth advertising and organic growth of your audience, portal and business. That is something you don't want to pass by.
Moreover, if you adhere to occasion-based games, you'll have an extensive collection of HTML5 games after a few years that would significantly boost your business's growth.
Now that we have a fair understanding of occasion-themed HTML5 games, let's go over the essential features of an HTML5 Christmas game below.
What Are the Crucial Features and Aspects of a Christmas-themed HTML5 Game?
Visual
Everyone knows Christmas with snowy weather, Santa Claus, its decorated Christmas tree and woolen socks. An HTML5 Christmas game should express the general mood of Christmas, with cheerful visual and graphic elements. So, if you're planning to buy one, don't forget Santa and his sleight of reindeers.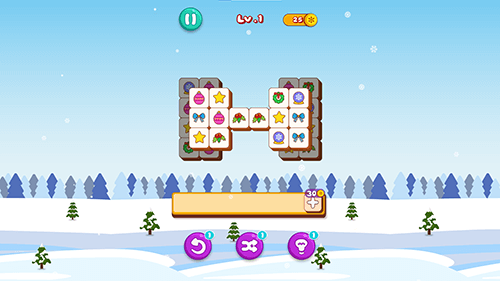 Above is Xmas Tiles, an HTML5 game developed by DoonDookStudio. As you can see, this game has the general mood of Christmas, and all of the graphics and visuals in the game follow that mood.
Music/SFXs
It is worth mentioning that, unlike other holidays, Christmas has its own distinct musical genre. Christmas music typically features violins and sleigh bells, as you may have noticed in tv shows and movies. Since you have more flexibility here, feel free to replace the Christmas carols and songs with upbeat and cheerful music.
So, the next time you want to add a Christmas game to your portal, keep this in mind: Avoid adding harsh music and audio effects. They don't go well with the Christmas mood.
Gameplay
Christmas is a time to unwind, spend time with family, exchange gifts, go shopping, and start planning for the New Year. The gameplay in Christmas games should be as friendly, cheerful, and rewarding as the holiday itself. Just like the occasion itself, you want your game to spread hope, joy and optimism.
Below is Blastify, an HTML5 game by DoonDookStudio. It is a match-3 game with relaxing, fun gameplay which contains no violence and its gameplay meets all the requirements a Christmas game needs.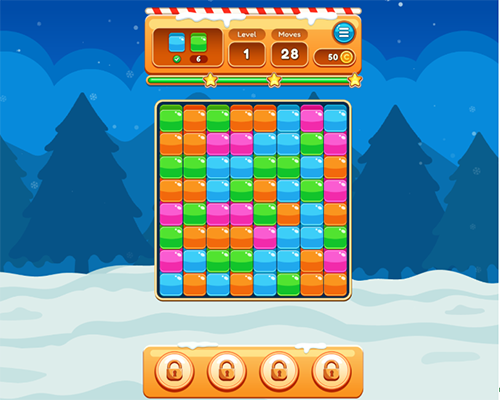 So, for HTML5 Christmas games, it is better to avoid violent collisions, destructive explosions, and war bullets. Instead, make use of snowmen, candy canes, and Santa's cheerful face for all the fighting, crashing, and blasting you have in mind for your holiday video game.
Conclusion
As you may know, Christmas is one of the most popular holidays, celebrated by billions of people worldwide. Without a doubt, such an event provides excellent family shopping opportunities, as well as attracting more users and boosting the engagement.
As the owner of the HTML5 games portal, you can help keep it up to date by purchasing and publishing Christmas games and adding them to your game library. Christmas can also be seen as a fantastic opportunity to retain and attract new audiences.
However, keep in mind that the Christmas games should adhere to the holiday's specific elements. So, to provide your users with a memorable, relaxing, and rewarding experience. So, try to avoid harsh music, violent graphics and gameplay.
Instead, opt for a relaxing game that reminds your audience of Christmas, Santa and hanging woolen socks.
Check Out Our Christmas Games!
If you're interested in purchasing HTML5 Christmas games, DoonDookStudio has your back! Check out our store to see for yourself.
Take Me There!