HTML5 Game Reskin – A Cost-effective Method to Showcase Your Games
Apr 04 2023

HTML5 Game Reskin – A Cost-effective Method to Showcase Your Games
Apr 04 2023

Are you familiar with the HTML5 Games Reskin, which is increasingly popular among online game portals and P2E managers?
Game publishers view Reskin as a cost-effective and quick way to update game portals, and it's widely used in the video game publishing industry. But what is Reskin exactly, and what can it be used for?
Explore the World of Game Reskin! Click Here to Discover its Uses
In this article, we'll explore the concept of game reskinning and take you through each step of the reskinning process. So, stay tuned and learn how game publishers use Reskin to achieve their business goals!
What is HTML5 Games Reskin?
HTML5 Games Reskin is a set of visual modifications implemented for different business purposes that allows online game portals and P2E managers to modify the appearance of a game without changing its underlying code.
Reskinning a game involves changing its graphics and interface while retaining the core mechanics and gameplay.
It can be a cost-effective way for game publishers to update their game portals with new themes, colors, and designs that appeal to their target audience.
It allows them to quickly refresh their offerings without investing in creating an entirely new game.
Furthermore, reskinning a game can be a way to cater to the specific preferences of the audience. For example, a game can be reskinned to match a particular theme or color scheme of a brand or organization or to align with the preferences of a particular target audience.
What Type of Changes Does HTML5 Games Reskin Include?
Minor Changes to Gameplay
Theme and Graphics
The Reskin process involves redesigning the game's visuals according to customers' preferences.
This is where the HTML5 game provider of your choice works closely with customers to create a design that aligns with their target audience, the theme of the season, or a special occasion. The game's visuals will be transformed, creating a unique and captivating experience for its users.
Sounds and Music
Creating a captivating game experience requires not only visually appealing graphics but also well-crafted sounds and music.
With reskin, you can benefit from the ability to customize the game's audio to match its theme and visuals. The technical team curates the sounds and music to enhance the game's overall atmosphere and provide an immersive gaming experience for the players.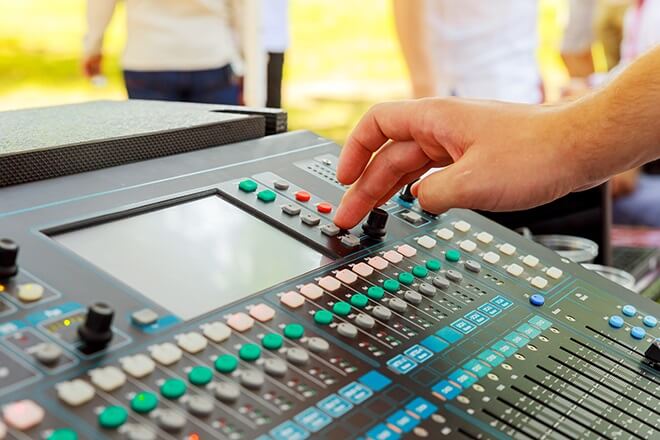 By incorporating appropriate sounds and music, you can ensure that players receive a complete and engaging experience that matches the game's intended design.
Minor Changes to the Gameplay
From time to time, it may be necessary to make minor adjustments to a game's rules and gameplay. Or even add new options to the game's features. However, it is essential to ensure that the game's fundamental rules remain intact and its original source code doesn't change significantly.
Does Reskin Support Significant Changes?
If clients require significant changes to the game source, they can customize the game with reskin to meet their requirements. However, it's important to remember that the larger the changes, the higher the cost and the longer the expected delivery time.
However, while it is possible to make some minor adjustments to the gameplay mechanics during a reskin, such as tweaking the difficulty level or adjusting the game's physics, making significant changes to the game's core mechanics would typically require more extensive development work beyond a simple reskin.
So, in general, game reskinning is more suited for making cosmetic changes to a game rather than making significant alterations to its gameplay mechanics.
When Do Portal Managers Need to Use Reskin?
Game portal managers can benefit from game reskin when they want to update their portal quickly and cost-effectively. Especially when they want to have unique games that can attract more users and build trust, and when they want to use games as a branding and product launch tool.
Are You a Portal Manager Wondering When to Use Game Reskinning?
Look no further than our PDF guide! Discover the key situations where game reskinning can enhance your portal's performance and user engagement.
Download PDF!
What is the Difference Between Game Localization vs. Game Reskin?
Game localization refers to the process of adapting a video game to suit the cultural and linguistic nuances of a particular target audience. Essentially, it involves a cultural and geographical "reskinning" of the game.
In this sense, game localization is an integral component of the game reskinning process, focusing on the linguistic and cultural adaptation of the game. So it ensures that it resonates with players in the target market.
Temple Run, for example, is a highly popular game that has been localized for both American and Chinese players.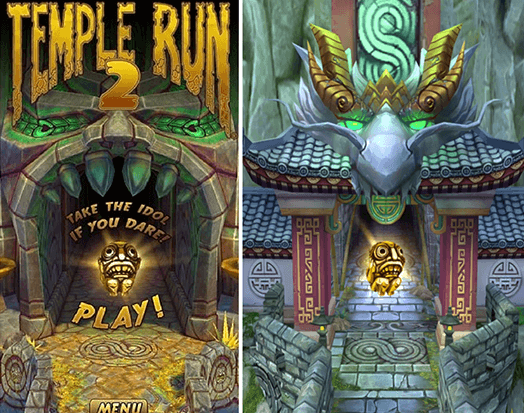 While the core game mechanics and gameplay remain the same, the Chinese version of the game features distinct language, cultural references (e.g., Great Wall of China), gameplay features, graphics, and artwork when compared to the Global version. These design changes cater to Chinese players' cultural preferences and gaming habits.
Conclusion
As discussed, the HTML5 Games Reskin can be a valuable resource for online game portals and P2E managers looking to achieve various business goals while saving their time and money.
To make the most of reskin, you must remain vigilant and aware of your portal's users and the games they enjoy.
Consider which games with specific visuals and features are the most popular, and examine your calendar for special events that could benefit from a game reskin. Christmas, Halloween, and the upcoming occassions are all great examples.
Monitor rivals, their tactics, and seasonal game trends to stay competitive. Additionally, keep in mind the culture and habits of your audience's location for added benefit.
By following these suggestions, you'll gain valuable insights into the games, graphics, and colors your audience desires. Publish a reskinned game that meets your audience's needs using this information to make significant progress.
The Benefits of HTML5 Games Reskin
Exclusive games at lower costs
Faster implementation
A portal of unique games
Increased user attraction and trust
Improved branding
Are You a Portal Manager Wondering When to Use Game Reskinning?
Look no further than our PDF guide! Discover the key situations where game reskinning can enhance your portal's performance and user engagement.
Download PDF!