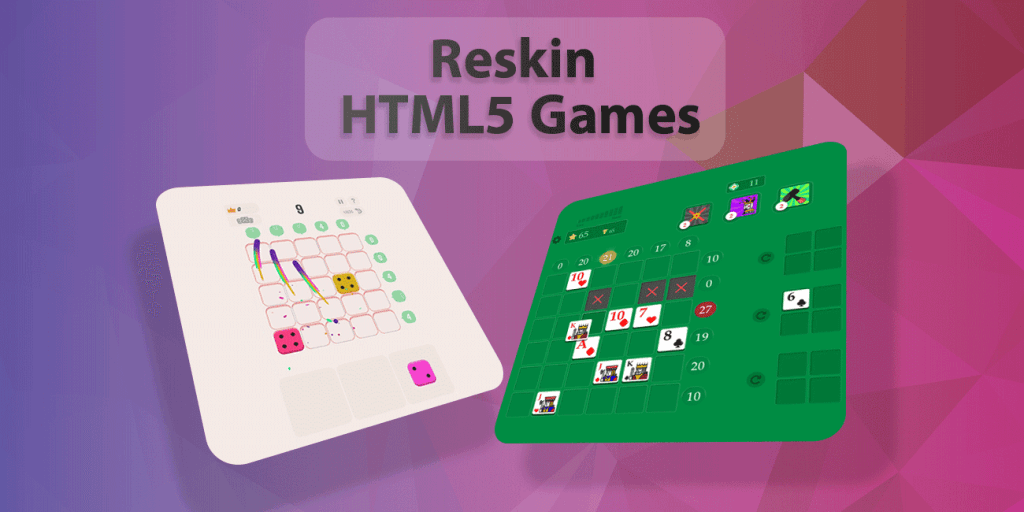 Reskin HTML5 Games
Many times you ask us about an easy and not expensive way to have an exclusive HTML5 game. Sometimes you have an original idea about a game that explains your business well and want to develop that, But when you hear about the price and you've never heard of "Reskin HTML5 Games" so… give up!
But what can you do? What is the best way? Increase the budget? Lowering expectations?
I suggest a different way…
I'm gonna show you how to order a much better HTML5 game for your own exclusively at a much lower price and even a much shorter time of development. Thanks to Reskin HTML5 Games…
What Is Reskin HTML5 Games?
You see our HTML5 Game Store coincidentally and one of our games… Yeah! That's almost what i want! I wish it would be placed instead of a banana, a colored ball! What if the game had better music and graphic art! And so on…
This is exactly Reskin! In a reskin process we can change all of the game name, logo, assets and maybe more. And when the game is ready you can call that "My Own Game", because this is a game that is transformed for your brand and business. You can want to put your logo, slogan and products in the game. Everyone who plays the game will understand that it's your game.
Which Parts Of A HTML5 Game Can Be Reskinned?
A brief answer to this question is All parts except core codes. But you should be aware of budget and time.
As I said before, the game is yours exclusively. You can choose any name you want. But you should be aware of your brand and purpose, the game story, and genre.
The most famous and visible part of reskin is graphic design. Your customers won't consider that is your own game unless your game has an exclusive art related to your brand.
It is not really important to change Music or Sounds. In a way, this is an additional change that often you don't have to apply.
Sometimes you want to tell/show something to your customer about your business and products. So you can request a little change of scenario.
I advise you to lower your expectations in this case. Because it's reskin not a game with original ideas. The heart of a game is its rules, all the codes and logic are set based on many predetermined rules. If you want to change them you should take a look at your watch and pocket!
Reskin HTML5 Games Example
Approximately (I think) the number of HTML5 game reskins equals (even is more than of) the number of games that have been developed so far. But we can find an example from our store. The game "Crossover 21"…
Our customer wanted us to create a game like "Tens!" from "Kwalee Ltd".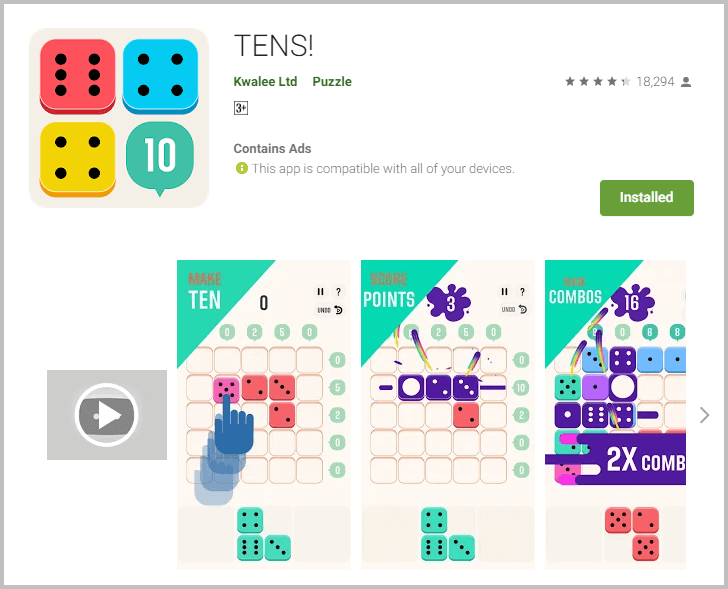 Because of Many modifications, changing some rules of the game and approaching the environment to casino customer changed the name to "Crossover 21".
The purpose of "Tens!" is to try to increase a row or column value to 10 and clear it to get points. If you could make multiple 10s you get more points and some pretty animations. That's all. But our client wanted more than this and he is a Casino games lover. So we used 21 (Blackjack) game rules and gameplay. Also, we added different features to the game to help the game players like: "Card Destroyer", "Joker" and "Busted Destroyer".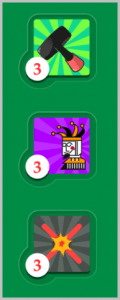 It's very necessary to change the game's graphics and audio. First, we tried to create a pure casino environment but the client requested to reduce the game size and we should change the graphic design and remove some unnecessary SFXs.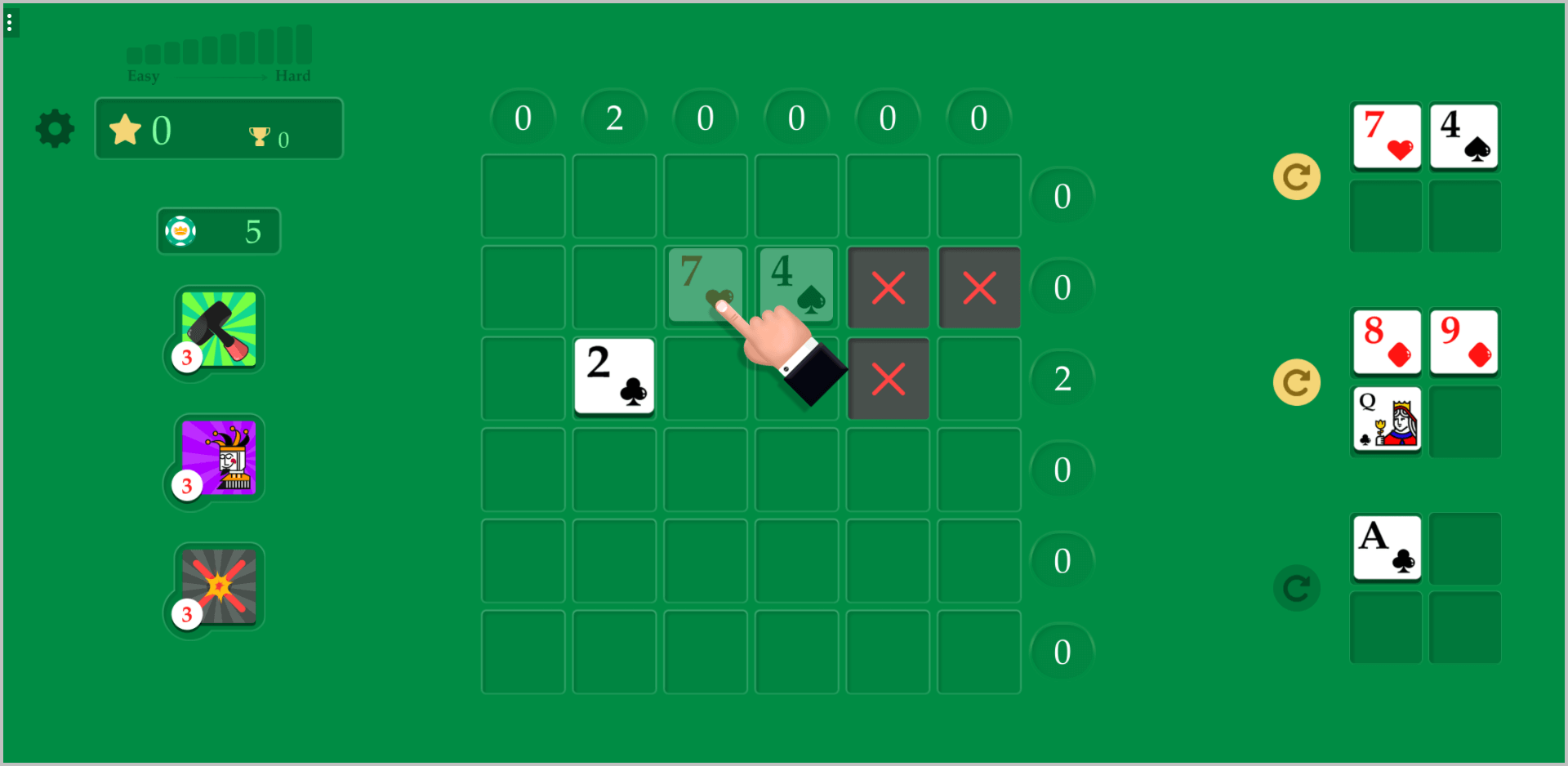 Developing Project Duration
30 days (Remember: It was a full-change reskin). For smaller projects, the time is reduced even to 2-3 days after ordering.
Our More Reskinned Games
If you want to know more about our reskinned games, send us your email right now. We will send you our latest reskinned games that are designed for different customers and you can play them and compare…
Get an email about our Reskinned Games, Right now!