DoonDookStudio's Best Seller HTML5 Games (2022)
Jan 15 2023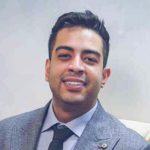 DoonDookStudio's Best Seller HTML5 Games (2022)
Jan 15 2023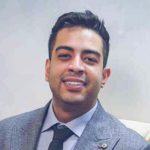 Because of the nature of their business, game portal managers are regularly studying and monitoring the behavior of their portal players, and based on the data and information they have, they always try to provide the most appealing and highest-quality games for their portals and users.
Save 40% with Our Bundle of Best Selling HTML5 games!
We have also brought you our three best-selling games so that you get armed with the most up-to-date HTML5 games in this competitive market because many HTML5 game portal managers (perhaps including some of your business partners or rivals) have opted to feature these trendy titles, and of course, you wouldn't want to miss out.
It wasn't surprising considering that these games' gameplay and mechanics were adapted from some of the most popular and profitable titles on Google Play and the App Store, which means they can keep players entertained for a long time.
In this article, we've brought you our top-selling 2022 games so that you can become familiar with them and briefly discuss the qualities, popularity, and passion involved in their design and development, and also look into what makes them DoonDookStudio's best-selling games of 2022.
Don't Miss Out the DoonDookStudio's Best Seller Bundle!
Check Out Our Best Selling HTML5 Game Bundle and Save 40% for Your Business!
Show Me!
Best Selling Game #3: DD Blastify 
DD Blastify is a puzzle, tap-to-blast game with eye-catching effects and visual polish. Blastify has gained incredible popularity in reputable global stores, including the App Store and Google Play.
One thing about this game that appeals to portal managers is that it is a great game that can entertain both groups of seniors and kids .
Moreover, Blastify achieved such a high level of popularity in our store that we decided to design and develop its second version with a different theme and looks and feature it on our store.
As expected, the second edition also performed well and received high ratings from our clients.
DD Blastify features a colorful theme, along with four different in-game boosters (e.g., Hammer, Rocket, Drill, and Dice); each of them has different uses and adds to the game's excitement, making it an appealing choice for kids who like blasting off the colorful blocks.
Also, this game has a reward system: Whenever players collect a certain number of stars, they'll receive in-game rewards. So, what keeps you from taking advantage of such high popularity for your own game portal?
Features that Made This Game So Popular:
20 Challenging and fun levels, which we can extend as per your preferences.
Featuring four in-game boosters with satisfying effects.
No time limit, meaning players can take it slowly and think before each move.
Simple and intuitive controls and gameplay.
Easy and enjoyable to play, yet very challenging to master.
Featuring an in-game rewarding system to keep players going.
The game is available in two separate versions. (Blastify & Blastify II).
Best Selling Game #2: DD Bowling
Who doesn't enjoy bowling? We know children do! DD Bowling is one of DoonDookStudio's most popular games in the sports and hypercasual game genres.
Although it is a 2D game, it has been designed in a way that feels like 3D. Players love 3D games, and when they feel like the game follows 3D rules and physics, it becomes more exciting and fun.
Same as many other games of DoonDookStudio, DD Bowling also features two game modes: Leveled mode and Endless mode. You know the goal: Throw the ball and try to score the highest score.
The high popularity of this game is due to the fact that many of our customers are interested in games that begin instantly, have a high number of distinctive levels, and can keep players entertained for hours; without unnecessary features and complexities.
DD Bowling has an exceptionally balanced game mechanic and may seem easy at first glance, but as the player progresses, the levels become gradually more difficult and challenging. For example, the number of obstacles increases, and the pins start to move.
The music and soundtrack used in this game are fully compatible with its gameplay and mood, encouraging players to spend more time playing it. You already know what that means: More engagement!
DD Bowling is DoonDookStudio's second most popular title.
Features that Made This Game So Popular:
Featuring both leveled and endless game modes.
A game completely fun and appropriate for children and senior players.
Over 40 levels, which can be extended according to your preference.
Balanced level design with challenging obstacles to keep players pushing to beat the levels.
Well-chosen music and soundtrack, matching the game's mood.
Buy the 10 Best Selling HTML5 Game Bundle and Save 40%!
Our Best Selling HTML5 Game Bundle is Available at 40% Discount!
Show Me!
Best Selling Game #1: DD Sand Sort
The Sand Sort game is defined by its simplistic gameplay, its trendy hypercasual genre, and the minimal in-game purchasable items. It is a fun puzzle game suitable for young and senior users.
In recent years, we witnessed sorting games have grown extremely popular. You've probably seen the Water Sort game in android/iOS stores. It pioneered its particular subgenre, with over 100 million downloads on both platforms.
The core idea behind this type of sorting game was something novel and different, which made them very popular over the past few years. The main features of this game are top-notch visuals in the form of colorful sand, a fresh take on the puzzle genre, and a healthy dose of challenges to leave players feeling accomplished when they solve the puzzles.

This game has unlimited levels and features a few cosmetic items in its in-game store.
However, if you like, we can always reskin it to match your preferences.
Features that Made This Game So Popular:
Automatic Level Generation, meaning unlimited levels for players.
Challenging levels to potentially engage players for a long time.
No time limit to solve puzzles, providing players with a relaxing experience.
Various backgrounds (winter, summer, etc.) which can be reskinned to match your preferences.
In-game store with cosmetic items to keep players motivated.
Bottom Line
The games mentioned above were three of the most popular and best seller HTML5  games of DoonDookStudio in 2022. The popularity of these games can be due to their refined gameplay, well-designed systems, and careful level design. These are the same qualities that HTML5 game portal managers usually seek to attract players to their game portals.
You can also take advantage of this popularity and set of qualities by arming yourself with the best and most up-to-date games in the highly competitive HTML5 games market.
Also, to save time and money, we recommend you check out the discounted bundles we're currently offering.
Don't Miss Out the DoonDookStudio's Best Seller Bundle!
Check Out Our Best Selling HTML5 Game Bundle and Save 40% for Your Business!
Show Me!