HTML5 Games for Kids: 10 Critical Features You Should Know
Jul 04 2022

HTML5 Games for Kids: 10 Critical Features You Should Know
Jul 04 2022

In recent years, HTML5 games for children have continuously been regarded as one of the most lucrative sectors of the HTML5 games market. 
The fact that kids have plenty of time on their hands and are keenly interested in games has long made them a target audience for game publishers.
Discover the Secrets to Creating a Kid-Friendly Gaming Portal!
Well, just like senior adult gamers, understanding children's behaviors and habits are at the heart of all these issues. We must recognize that children of varying ages have varying interests and that catering to all of them with some comparable games is unrealistic.
In this post, you will discover which games to use on your portal and how to utilize them with specific features to attract kids of different ages to your portal.
Why Consider Appropriate HTML5 Games for Children?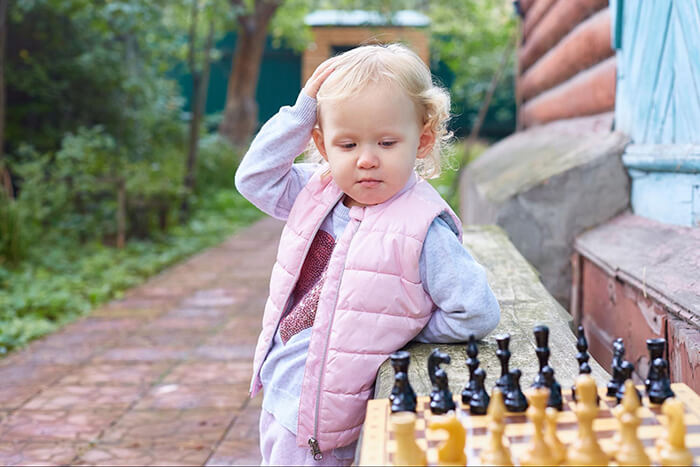 In the article "The Best HTML5 Game Providers," we learned where to purchase high-quality HTML5 games, and in a different post, we learned "7 Tips for Buying Profitable Games for Your Portal". However, the issue is that choosing a game for a child is a bit different and slightly more challenging, no matter where you want to buy the game from or what features you want it to have.
Managers of gaming portals have long taken note of children as the most active age group of the game audience. Kids have the time, curiosity, motivation, and other qualities that make them ideal portal users. But as a portal manager, nothing positive happens unless you have a strategy to keep them entertained.
Do you know which games are appropriate for children aged 2 to 6 or those who attend school? Do you have the knowledge to purchase appropriate HTML5 games for children?
Understanding children's behavioral and psychological traits are crucial to making informed buying decisions; such knowledge is complemented by understanding the technical aspects of successful HTML5 games.
This post will explain games ideal for this age group so that you can choose and purchase a profitable game with more knowledge and confidence.
3 Critical Secrets to Maximize Your Portal's Effeciency for Kids' Games!
Follow These Tips and Create an Unforgettable Gaming Experience For Your Portal's Young Players!
Download the PDF!
What Are the Features of Appropriate HTML5 Games for Preschool Children?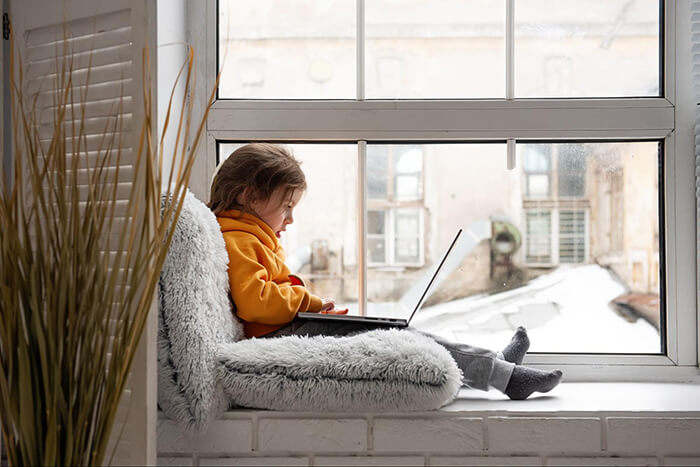 This age group includes children aged 2 to 5, one of the most profitable and popular age groups for portal managers because, unlike adults or seniors, they have an abundance of free time and no financial troubles. When a child enjoys a $5 game, he does all his power to get his parents to purchase it.
Aside from the numerous advantages this group provides, observing their physical and mental limits and characteristics makes it one of the most delicate. When you want to purchase HTML5 games for children under 6 for your portal, you should pay close attention to the following tips:
Bright and Happy Colors
According to an article on the Bicultural Mama website titled "Why Are Kids Drawn to Bright Colors?", children's developing eyesight capacity allows them to recognize brighter colors more quickly. As a result, they pay greater attention to the colors they see.
The article states that children like purple, green, and orange beyond the primary colors of blue, red, and yellow. They usually don't like the colors beige, light pink, and gray. So, try to display vivid and attractive colors in the games you choose for the children. It will boost the frequency with which kids want to play the games on your site, increasing their engagement and time spent playing.
Include a Tutorial at the Game's Start
The tutorial at the beginning of the game is one of the most crucial things for a child to grasp a game, but it differs from the ones for adults.
Because kids don't grasp the instructions very well, a standard game should be easy to understand, fun to play, and have no extra difficulty. Similarly, a suitable game for children should show the positive and negative aspects of a particular action using visual and auditory effects.
When choosing games for this age group, look for ones with instructions and a gradual slope for the difficulty levels. It takes some time for children to grasp the game's mechanics and logic. When they face a challenge they can't overcome, they quit the game right away.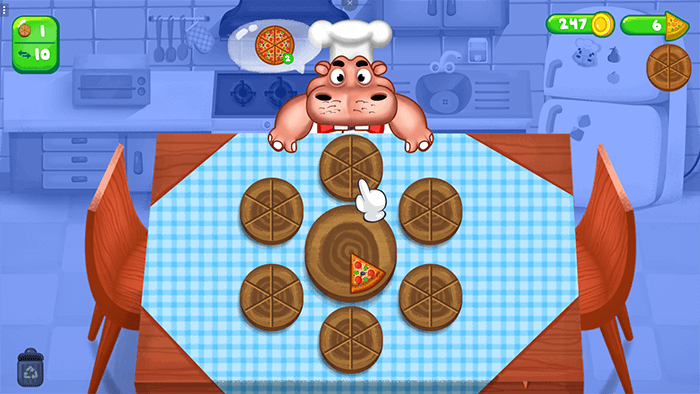 Hippo Pizza Chef from DoonDookStudio. (Famobi licensed): has simple, attractive, and interactive instruction throughout whole the game. The levels are designed in a way that the difficulty rises gradually
Non-written User Interface
Children under six who haven't started school yet have limited reading skills. Unless their parents read them, using written texts in the game can make them entirely lost. On the other hand, they are experts in distinguishing forms and colors.
A good game for kids doesn't use words or signs that kids don't understand. Instead, it uses bright, exciting colors and shapes that kids can easily recognize.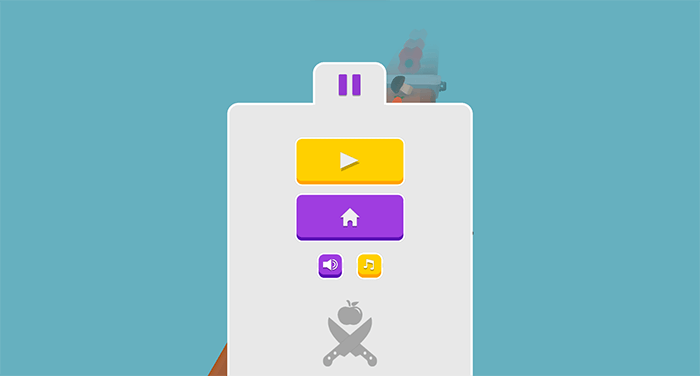 User Interface in Slice Rush from Famobi. Showing the buttons only using recognizable icons.
Clear Intractable Elements
Kids like to touch everything. They give less thought to the intractability of game elements than we do. The Funday Factory found that children were more interested in the game when they could quickly identify its interactive features. Otherwise, the child may tire himself out by repeatedly tapping on game objects, become bored with the game, and quit it.
When choosing a game, ensure it doesn't have too many interactions and that the kids will understand them. It will give them a clear understanding of the game and encourage them to continue playing.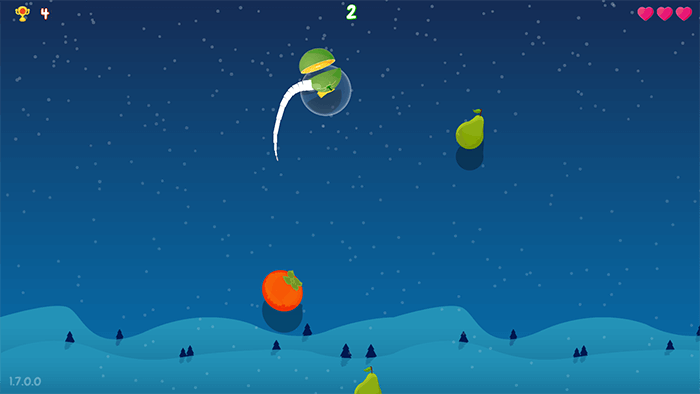 Fruitmas from DoonDookStudio. The intractability of the fruits is easily understandable.
Having simple, easy-to-answer questions
In another part of the Funday Factory suggestions, it says that the right games for kids shouldn't be difficult. Children are playful and frequently lose focus. Therefore, when they are confronted with a difficult puzzle or riddle, they are easily distracted, and they may be playing with a unicorn toy in the corner of their room rather than playing your game!
So, try to find a game with easy puzzles that are appropriate for their age. It's a good place to start if you want to increase your portal's engagement rate.
3 Critical Secrets to Maximize Your Portal's Effeciency for Kids' Games!
Follow These Tips and Create an Unforgettable Gaming Experience For Your Portal's Young Players!
Download the PDF!
Imitation games
In this age group, children often take an interest in role-playing as adults. They love playing with their friends by pretending to be a carpenter, salesperson, or police officer. Along with the children, their parents enjoy seeing them as grownups by participating in such games.
Your young audience will be amazed if you provide them with games inspired by real jobs and their related complexities, and their parents will feel more comfortable using your portal.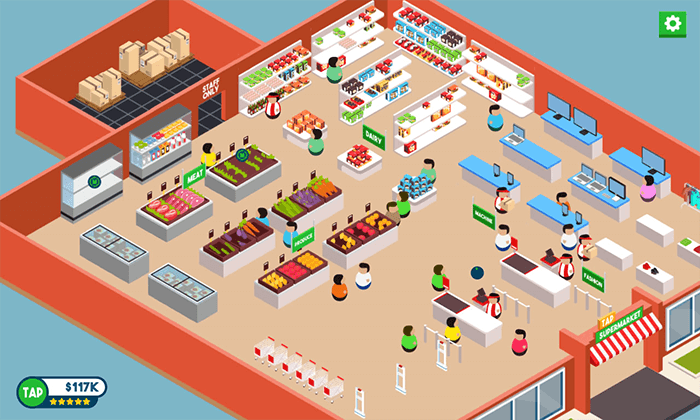 Tap Supermarket from demonisblack: Managing the customers and products of a supermarket.
What Are the Features of Appropriate HTML5 Games for Primary School Children?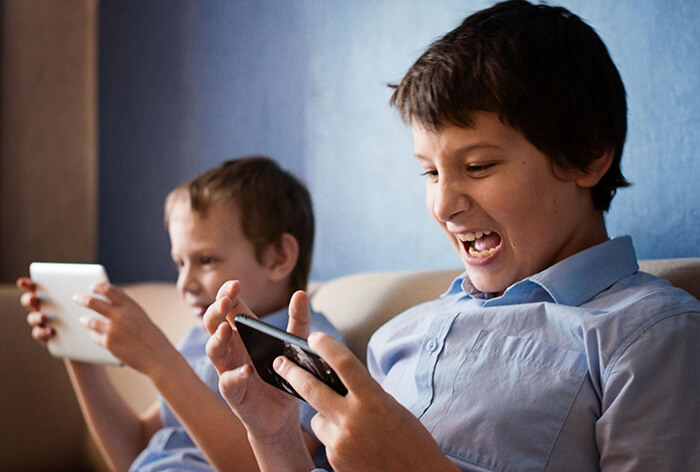 This group consists of children who have recently begun school (within the past three years), and as a result, they have been used to a new environment and have made new friends, improving their communication skills.
Kids are more physically and mentally capable and powerful in their activities, especially games. They are familiar with nearly every color. They can read and write, and their ability for reasoning, logic, and strategizing is increasing.
Use of Basic Literature
These children can indeed read and write, but we should remember that they're still learning and have limited vocabulary. Reading long phrases with complex language bores them quickly. Also, they may be confused by the abbreviations.
For this reason, it's essential to pick a game that can convey ideas with the fewest words possible.
However, if you choose a game with long sentences and complex terms, ensure that icons are next to the text to make understanding and memorizing the function easier.
Showing Positive Progress
According to the Funday Factory report, children at this age are more focused and tend to do one activity before moving on to another. They enjoy linear and straightforward progress, whereas spiral and indistinct processes bore them quickly.
When selecting games, be mindful of the levels and conditions for completing a task in the game, and ensure that the game process is linear so that the child completely understands the progression and advancement.
Using Simple Strategies
One more thing about kids this age is that they are interested in the rules and how to tackle issues. They enjoy having the ability to control different things.
Look for puzzle games with straightforward strategies that clearly explain to the child what is necessary for each stage. Don't give them tricky challenges that require a lot of thinking and complicated solutions.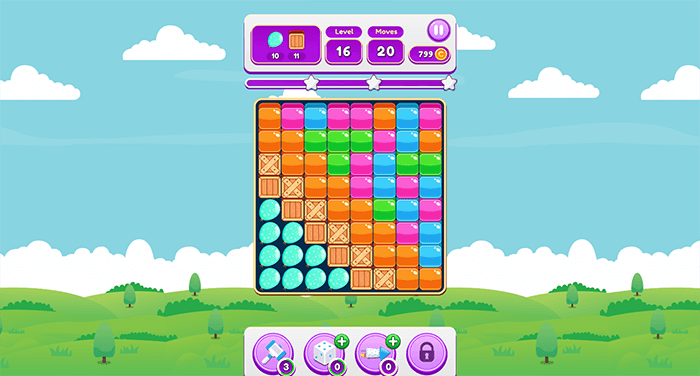 "Blastify" by DoonDookStudio. In this game, you should destroy the blocks with simple tools and strategies.
Learning New Skills
A hallmark of children in elementary school is their eagerness to learn new skills.  The games ought to instill in them the confidence to face and fix problems.
A good game for this age group gives the child numerous options and gives him control over them. The game also offers numerous prizes to encourage the child to keep it going.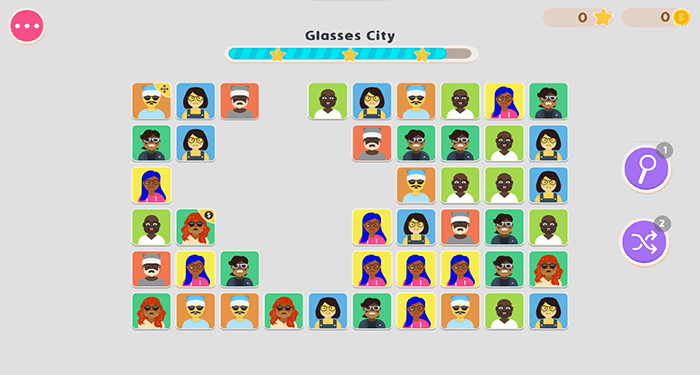 'People Onet' by DoonDookStudio. In this game, the puzzle can be solved by recognizing similar characters. The kid can get familiar with different races, colors, and feelings.
Conclusion
Given you provide them with age-appropriate games and content, children are one of your most valuable audiences and demand special attention.
Due to children's unique physical, mental, literal, and spiritual qualities, picking HTML5 games suitable for them is pretty challenging. Therefore, by taking into account their behavioral traits and providing several examples and reports, we got familiar with what games are appropriate for preschool and primary school kids. We also learned how the use of colors, text, difficulty curve, storyline, and theme could effectively attract children into playing a game.
Remember that these tips only work with general attention to high-quality game features. Otherwise, they will not contribute to the growth and profitability of your portal
3 Critical Secrets to Maximize Your Portal's Effeciency for Kids' Games!
Follow These Tips and Create an Unforgettable Gaming Experience For Your Portal's Young Players!
Download the PDF!