DD Sand Sort Puzzle – HTML5 Puzzle Game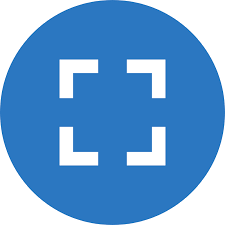 More Games
- Full Source Code Files - 1 Domains or Projects - 6 Months Support - HTML5 Files
About the Game:
DD Sand Sort Puzzle is a HTML5 Puzzle Game designed by Us. In this game you should tap on the glasses to pour the same-colored sand in different glasses and sort them. By filling a glass with one color, a flower will grow on that glass. So this is a challenging game for your brain! Also you can restart the level whenever you get stuck in the puzzle game. In this HTML5 game, you will collect coins by passing each level and there is a shop that you can buy new glasses with your coins.
This is a product that can engage your audience for a long time and make a good revenue for you.
A game with high popularity and more than ten millions of players in Google Play and App Store!
The gameplay is so attractive and it has more than 50 million users in famous stores. So it can be so interesting for your users.
Don't worry that your audience finish all the levels! This game has an automatic level-generator and after 100 levels it automatically adds balanced levels.
This game has a unique graphics, a shop and also various themes like summer, winter, etc. that prevent it from being boring and engage your audience.
Besides, by implementing API, AdSense and in-app purchase on the options and shop of the game you can make more income.
This Product is suitable for:
Game portals that need games with attractive mechanics to attract and engage the audience and make high income.
Publishers who want high CPI in big markets like Google Play and Appstore.
Applications and Websites with different content which made an entertainment section for their audience and require interesting games.
All the assets of the puzzle game "Sand Sort Puzzle" are designed by us including graphic design and music. This game runs on all devices. We can reskin and customize the game (theme, graphics, music, characters, etc.) according to your requirements and orders. Also, We can implement your brand logo, API, AdMob and AdSense, etc. in our games.
Additional Information
Age rating: 6 and Up

Game Mode: Single-Player

Exports to Android, iOS, etc.
AdSense
AdMob
Category: Puzzle

Game Engine:

Construct 3