The Power of Facebook Instant Games: 5 Reasons to Invest in the Future of Gaming
Sep 20 2022

The Power of Facebook Instant Games: 5 Reasons to Invest in the Future of Gaming
Sep 20 2022

Facebook Instant Games is a name heard all around the HTML5 games industry, even seniors and children. Also a lot of talks are going around about its number of users and advanced tools for facilitating the connection and competition between them and also making profitable income and ROI.
Most Popular FB Games That Every Game Portal Manager Should Know!
These attributes are what make Facebook Instant Games an efficient and attractive choice for online game portal owners who are dissatisfied with the decrease in their audience and income.
But not only did this excellent product attract small portals, but great titles such as Konami and Zynga are also interested in participating in Facebook Instant Games.
But really, what is Facebook Instant Games, why should publishers participate in it and how can we publish our very own first game?
In this article, we will explain everything about this fantastic product and in the end, we will tell you what are the most useful DoonDookStudio services. And how they can improve your ROI in Facebook Instant Games?
What Is an Instant Game?
First, let's talk about the instant games a little. As you can tell from its first word, these sorts of games are launchable on any device at any time. In other words, the user just has to download the small-sized asset files which range from 1 to 5 Megabytes (actually most of the time the user won't even notice the download). After the download, the game will launch instantly.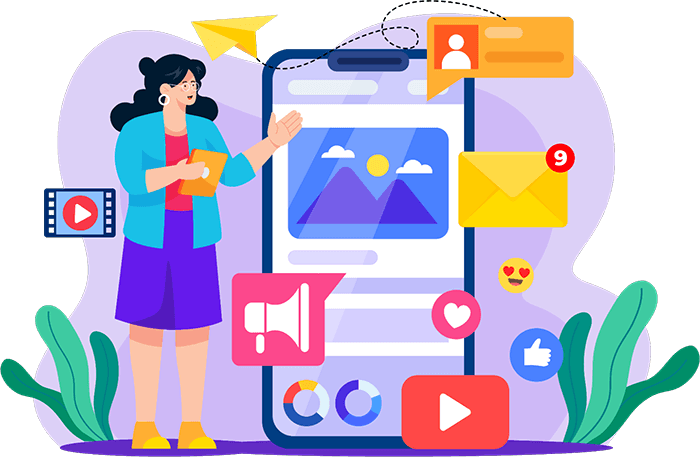 HTML5 technology makes it possible to let users feel a new experience of playing and sharing games when they read daily news and content.
What Is Facebook Instant Games?

A user is randomly following the news on Facebook, and suddenly your game's attractive banner appears. By clicking on it, the game launches instantly and is play-ready.
Also, for it to get competitive, the user can share the game in the Timeline or the Messenger app and view the final scores on a leaderboard and compare his scores with those of other players.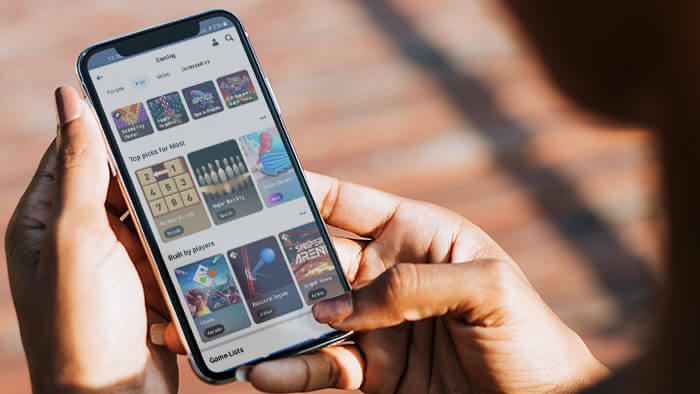 What can be more attractive for users and you? Facebook Instant Games provides a win-win environment for both gamers and publishers. Enabling the users to quickly enjoy their favorite games and the publishers to increase their users and income.
In late 2016, Facebook with collaboration from several HTML5 and mobile game publishers launched a beta version of this platform. In the beginning, it consisted of only 17 games, available in 30 countries, but progressing quickly, by mid-2019 the number of games reached 7000 games in different casual genres which led to the record of 350 million users by the end of 2020.
What do you think was so special about Facebook Instant Games that caused such rapid growth and gained prominent attention?
Later in the article, we will further discuss this ingenious Facebook capability and explain why your participation in this vast market is necessary, and in the end, we will review the DoonDookStudio service which is being used for customization in this platform.
Time to Know the Trendiest Games of FB Instant!
Learn About the Most Popular Facebook Instant Games and Gain an Advantage Over the Competition!
Download PDF
What Are the Benefits of Releasing Games on Facebook Instant Games?
1. Great Facebook Community
Based on the data gathered from the Statista website, by the second half of 2022, Facebook had approximately 3 billion active users which is the highest record among social media. Looking at the most popular Facebook games (some of which receive millions of daily plays), it is clear that Facebook is a reliable platform for generating income and learning about the latest HTML5 market trends.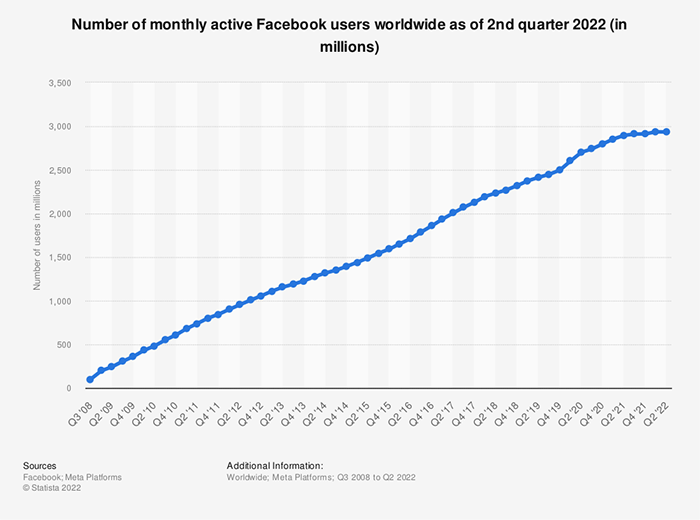 This means access to more than a third of the world's population!
To reach a considerable number of active monthly users, a huge sum of money needs to be invested in fields such as SEO, content creation, and advertisement, which will be of course, less than Facebook's user traffic.
By publishing your product in Facebook Instant Games, it will be visible to billions of humans, and the price of advertisement will be very efficient.
2. Viral Growth Through Easy Game Sharing
This feature enables the user to easily share a game via a messenger app (whether a direct or a group chat) or the timeline with friends and followers.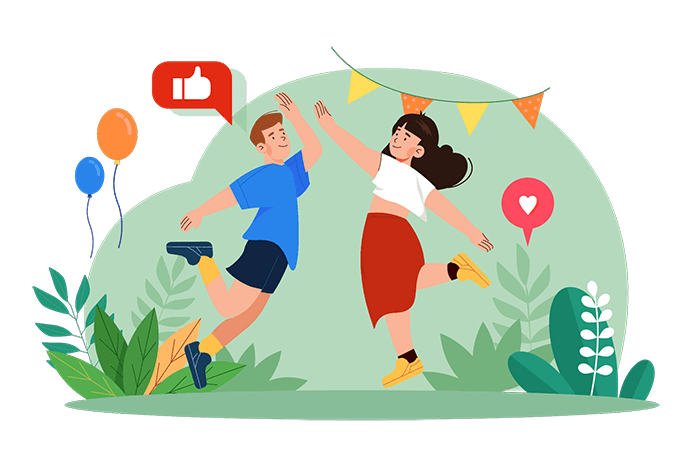 This causes a high-quality game to go viral in the quickest way possible.
When an addictive and engaging game is released, Facebook recommends it to many users and in turn, they share it with their friends, and the process continues until the game has been played millions of times. Exciting, isn't it?
3. Inviting Friends and Racing Them
Also, Facebook users can invite and challenge each other and at last, the final results will be shown and the winner announced.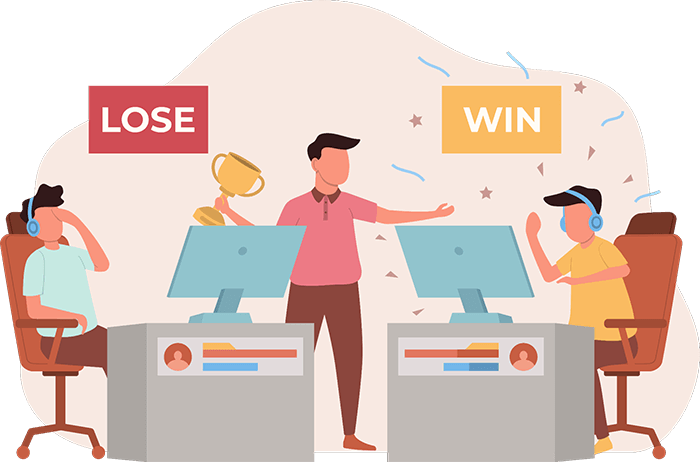 This feature has a great effect on increasing user engagement and the amount of sharing. A user may get bored while playing solo, but a challenge among friends makes it much more exciting and causes the game to retain the user for a longer duration.
4. Sending App-to-User Notifications
Another significant and useful feature of Facebook Instant Games is sending notifications so you can bring back users who were inactive for a while.
These notifications can contain information such as a new update for the game, friends' new gaming records, or anything tempting enough to bring users back online.
We recommend that you constantly add new features to the game, or by sending a message asking users to share a new best record or surprising events in the games with their friends.
Also, keep elaborating on new textual and visual concepts that could encourage users to get back at gaming.
5. Being Seen Even More, With Facebook Click-To-Play Ads
Even though Facebook allowed easy game publication inside its vast community, it didn't stop there and provided different groups of users with C2P advertisements. Which is a brilliant encouragement to attract users.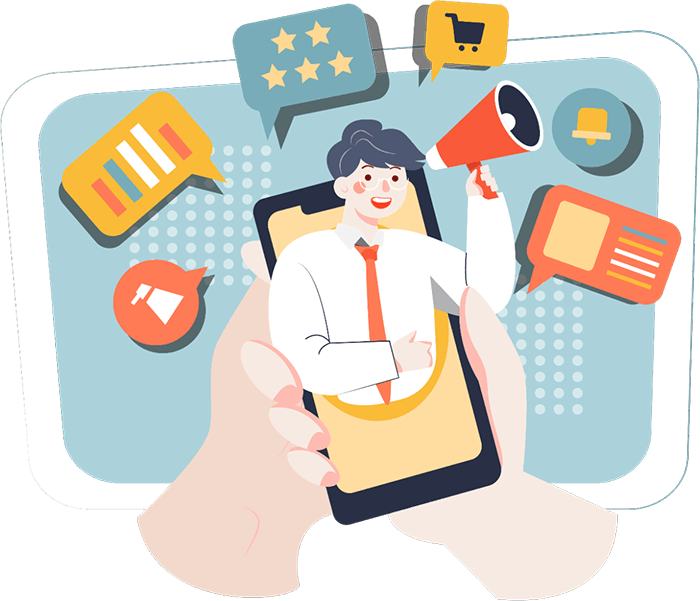 This form of advertisement is exclusive to instant games. The user will be transferred to the game as soon as he clicks on the advertisement banner. According to Facebook, instant games advertisement is more economic than other ads services on this platform, and has different tools for observing:
App install
App events
Retention
Value
Link clicks
Conversion
Facebook advertisements have always paid off in other areas. Now it has come to the aid of instant games, to introduce more users to the gaming community and help you increase the number of your audiences quickly.
Discover the Trendiest Games of FB Instant!
Learn About the Most Popular Facebook Instant Games and Gain an Advantage Over the Competition!
Download PDF
6. Faster Growth, More Income
With attention to the facts mentioned above, also due to the high efficiency of Facebook itself, it is evident that this technological monster is doing all in its power to increase its users, improve their experience, and finally assure their permanent engagement.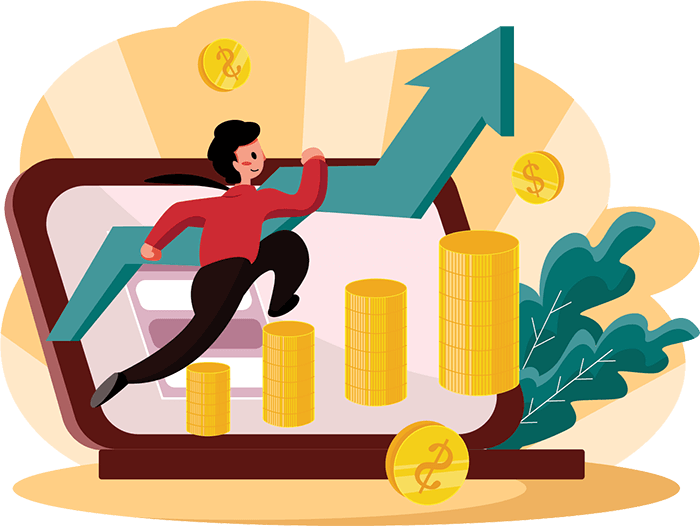 This is a very attractive opportunity for you, as managers of online game portals, to make the most of its many advantages by publishing your games on this platform, and by riding the big wave that Facebook has launched, more and more of your game's users and finally improve your profit.
How Is Monetization in Facebook Instant Games?
How can you make money from Facebook Instant Games?
Facebook can provide you with income using two features, namely in-app purchases and in-app ads (which will get installed on the game and you must activate it.).
You have probably faced these features in Android/IOS native apps and since they became available in Facebook Instant Games, the publishers are satisfied with the fact that their products lack nothing compared to Android and IOS games.
With attention to the chart below, we realize that these features run on all devices, but only in IOS, there is no in-app purchase. Unfortunately, this causes great trouble for those developers who prefer to use IAP instead of advertisements. We can consider it as a weakness for Facebook Instant Games.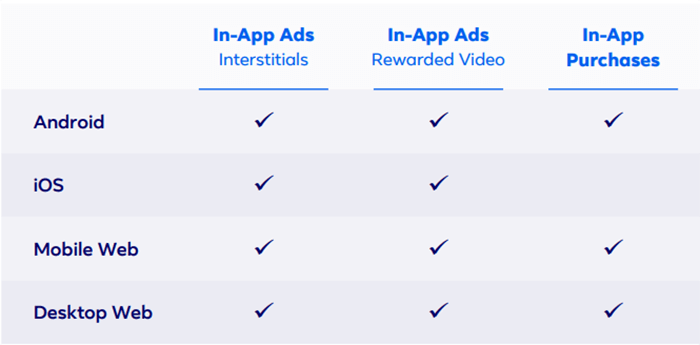 If you want to use the In-App Purchase feature in your games, care about iOS users and show them a clear message to notify them about this lack.
Greatest Publishers on Facebook Instant Games
In addition to a large number of audiences, Facebook with its great money-making potential attracted many famous publishers to instant games.
You may wonder who are these great publishers collaborating with Facebook Instant Games.
According to an article, which Facebook published when starting instant games, huge publishers such as Konami, Zynga, and Bandai Namco have entered this platform and many others gradually joined the project.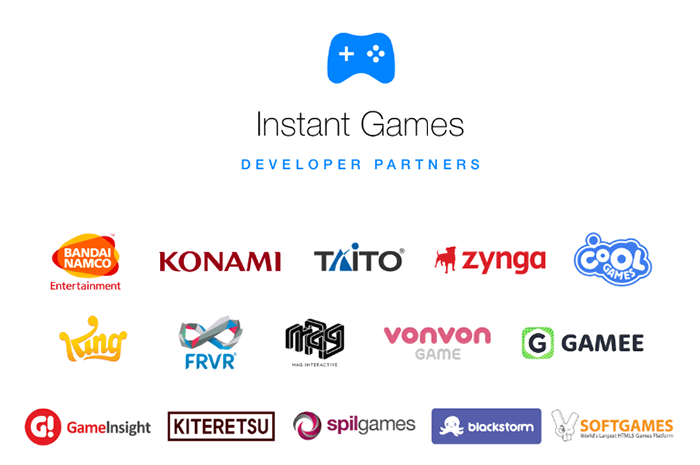 As you can see, famous names have put their trust in Facebook Instant Games and invested a portion of their operations in it.
So, there's no need to hesitate about it.
In the following, we will explain how to start the process of sending your first game to the platform, with the help of the DoonDookStudio useful services, and join the ranks of great publishers.
Conclusion
in this article, we have learned about Facebook's great ability called Facebook Instant Games. This feature is available to all Facebook users. During the past few years, it has grown to be one of the best platforms for HTML5 game publishers.
Facebook Instant Games presents multiple options to HTML5 game publishers and encourages many to invest in it.
Some of these options are:
The ability to share the game
Competing with friends
C2P ads
In-app ads
In-app purchase
And then, we examined DoonDookStudio services concerning Facebook Instant Games and realized how these services can improve the sending speed and quality of different games to Facebook.
Time to Know the Trendiest Games of FB Instant!
Learn About the Most Popular Facebook Instant Games and Gain an Advantage Over the Competition!
Download PDF